I made a trip back to my parents' in Thomasville for the weekend. It was my birthday. Now I'm older than I was then.
I was googling around to see if there were any Beetle Boneyards in the area that were open to the public. My dad and I like walking around junkyards and I need a lot of parts! I found Bugs & Buggies Kustom Autowerks in Denton, NC, which is only 20 minutes or so away. Nice. Their website said they have a graveyard of around 40 cars. Nice.
So, we headed over there Friday afternoon to see what's up. Super nice people! I ended up with a matched set of door handles and ignition switch, all working off the same key. Very reasonable price, especially considering I just randomly popped in and interrupted their work day to go pull parts for me.
I think he said the donor car was a '70, which used the same hardware. It had the same kind of key that my '68 came with. I wasn't ever sure if that was an appropriate era key or not, since it didn't actually fit any of the keyholes in the car. Apparently, it was.
I have mentioned previously that I replaced the door handles with a pair I bought on Amazon (Amazon link), but the keys that came with them were generic universal keys, like those you find on the Dorman wall at the parts store. Luckily, the cylinder sizes were the same. I re-keyed the original driver side door lock cylinder to match the key that came with the car. The passenger side cylinder was too far gone to do anything but rob wafers out of. So, the passenger side was still keyed to the generic Amazon key. The ignition key was yet another era of VW key. Dude said it was likely aftermarket as well.
Anyway, I finally found an excuse to buy a bucket of Berryman Chem-Dip (O'Reilly link). I soaked the new/old handles in there for a few hours and it did a bang-up job of cleaning them up. One of the door handles had even been painted white. The paint was stripped clean and everything shined up quite nicely.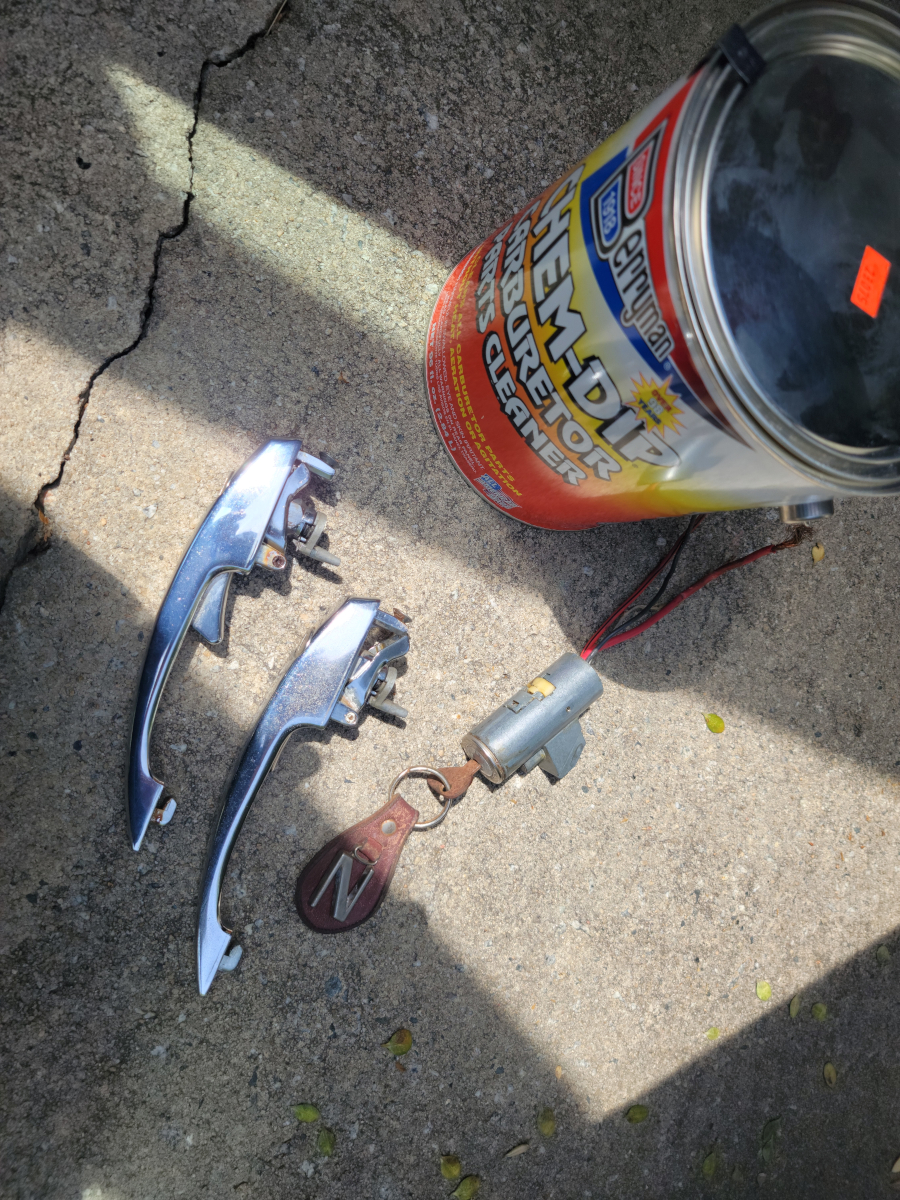 Did I mention free key ring?
The key was very rusty, as you can see in the picture above. I soaked it in PB Blaster for a little while this evening, then hit it with some 300 grit sandpaper.
It's still crusty looking, but that's fitting for the car. I also have two Pacific key blanks (cencaldistributors ebay link) waiting to be cut.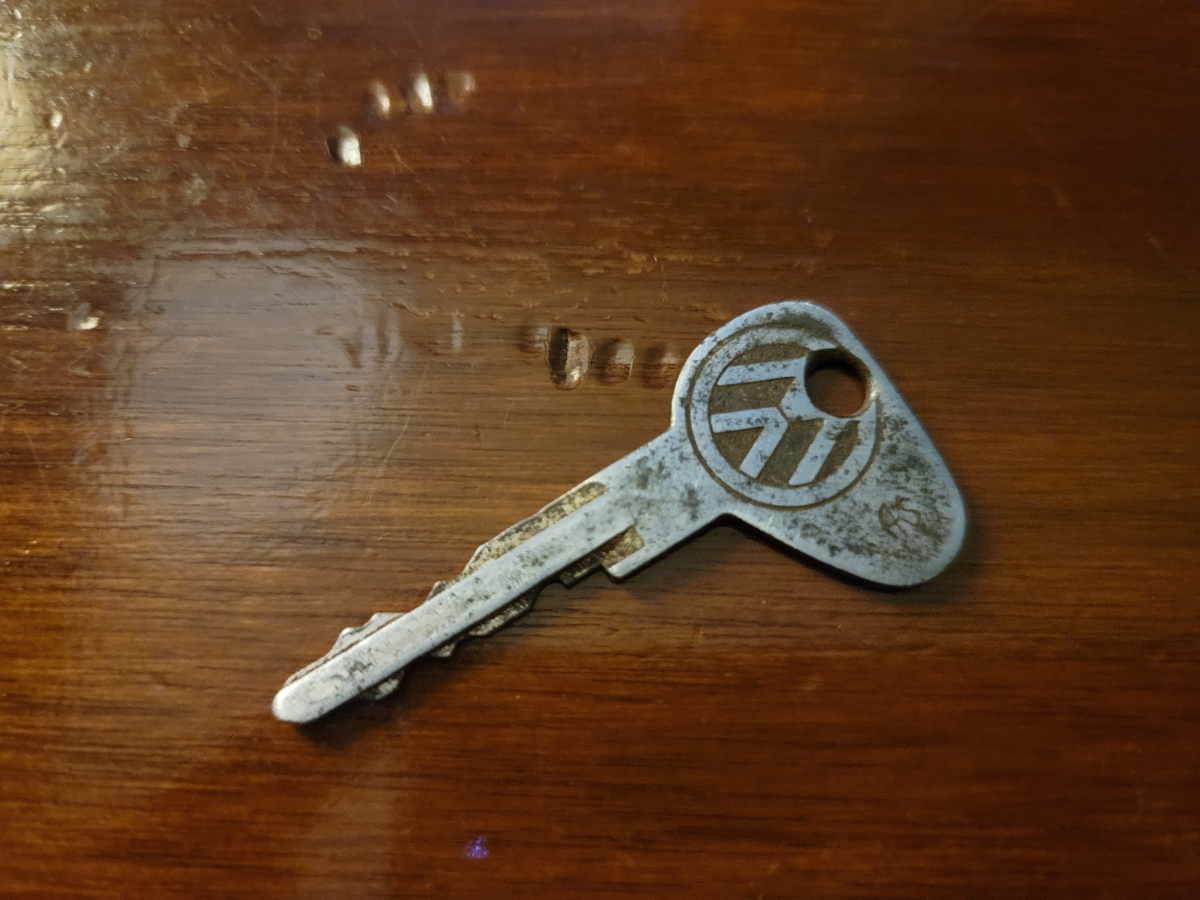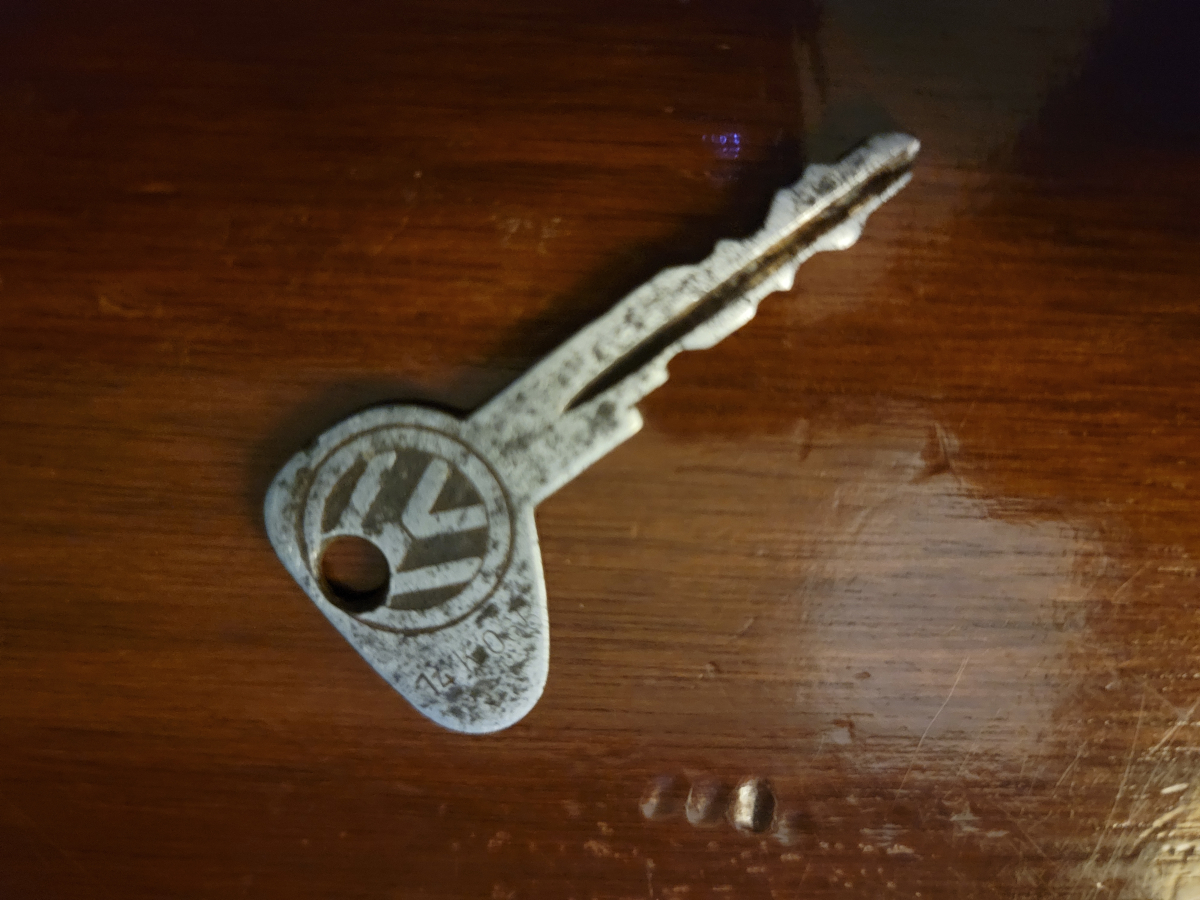 I took the driver side door handle off and swapped the cylinder over.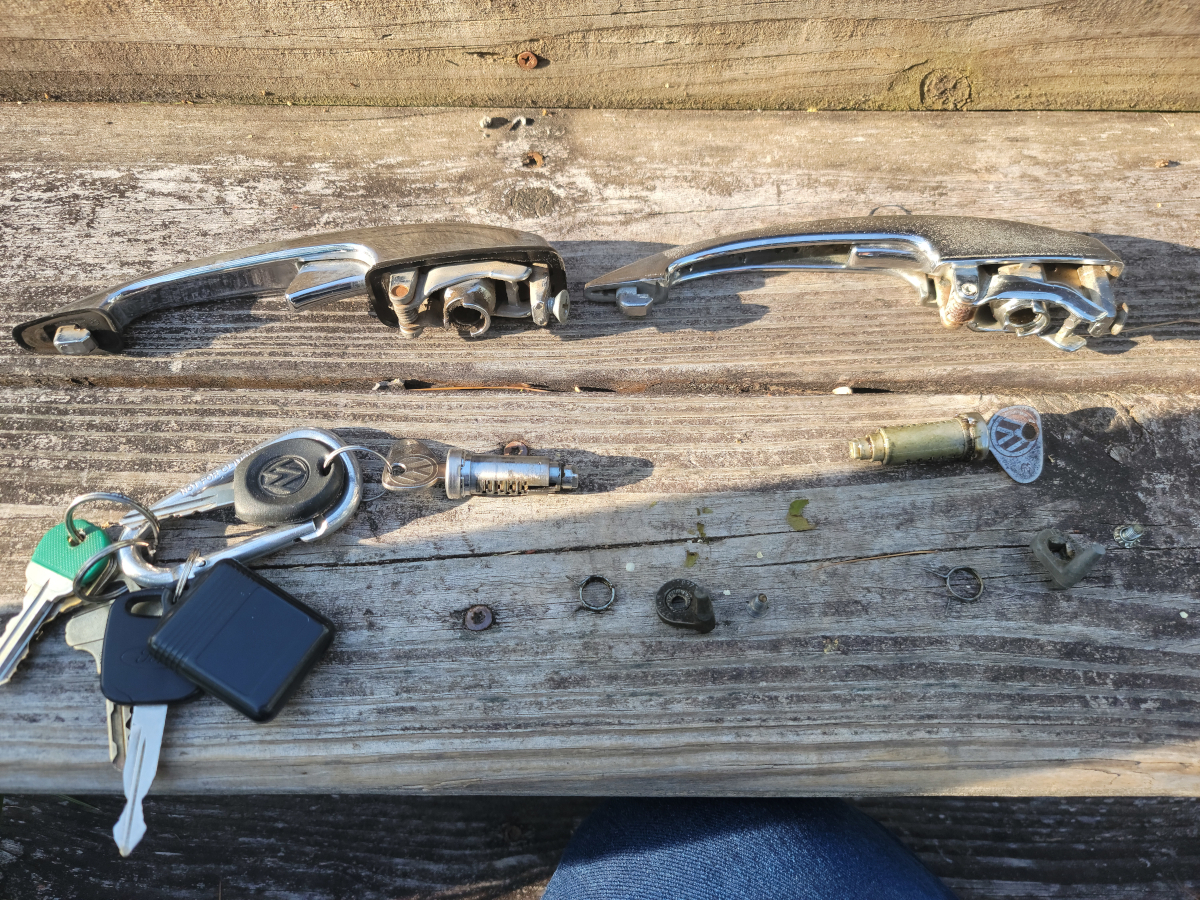 Then I swapped the cylinder over on the passenger side.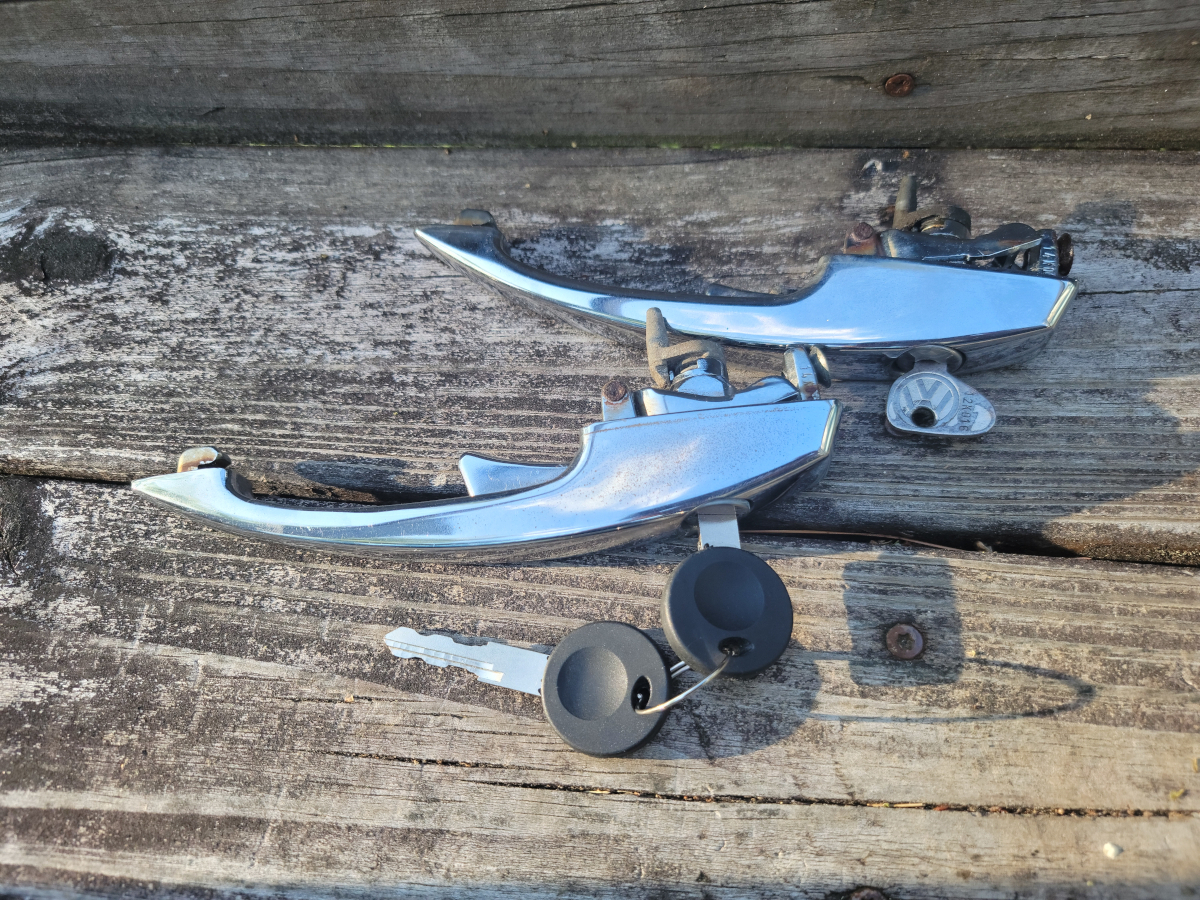 No dramas. Everything worked as expected and now I've got two spare sets of door handles. The spring on one of the triggers is rusted and busted. One of the cylinders is shot. The other two have universal Amazon keys.
The ignition switch is another job for another day. I need to take the horn ring assembly back apart and get that working better. It only makes partial contact in certain areas some of the time since I had it apart to replace the horn ring and center cap.