Now that the dash pad is finally – mostly – installed and I have replaced the defrost hoses, it's time to button this all back up.
Last time I had it apart, I gave up and left it apart. I didn't, however, put that plastic tarp over the air vent and had a couple of days of rain. There were again puddles under the bonnet and that cardboard pulp glove compartment is starting to lose shape. I feel like a bad conservator of this car.
In any case, the cheap black primer I sprayed on those washing machine drain hoses immediately flaked off as soon as the hoses flexed.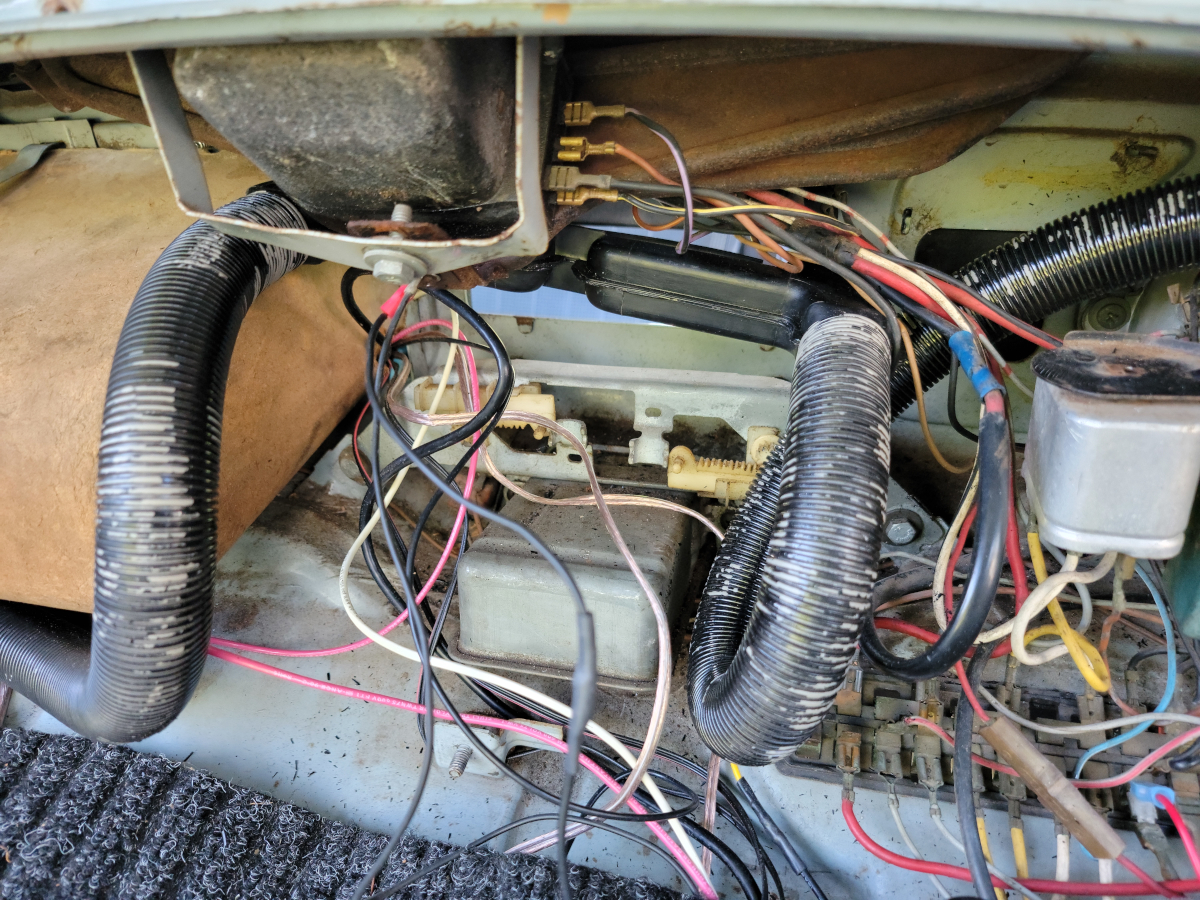 I cut a few inches off of the length of each of them last time, but there is still a lot of excess. So I gave them another little snip.
Next up, the fresh air box. The window gasket foam seems to be working nicely in this configuration.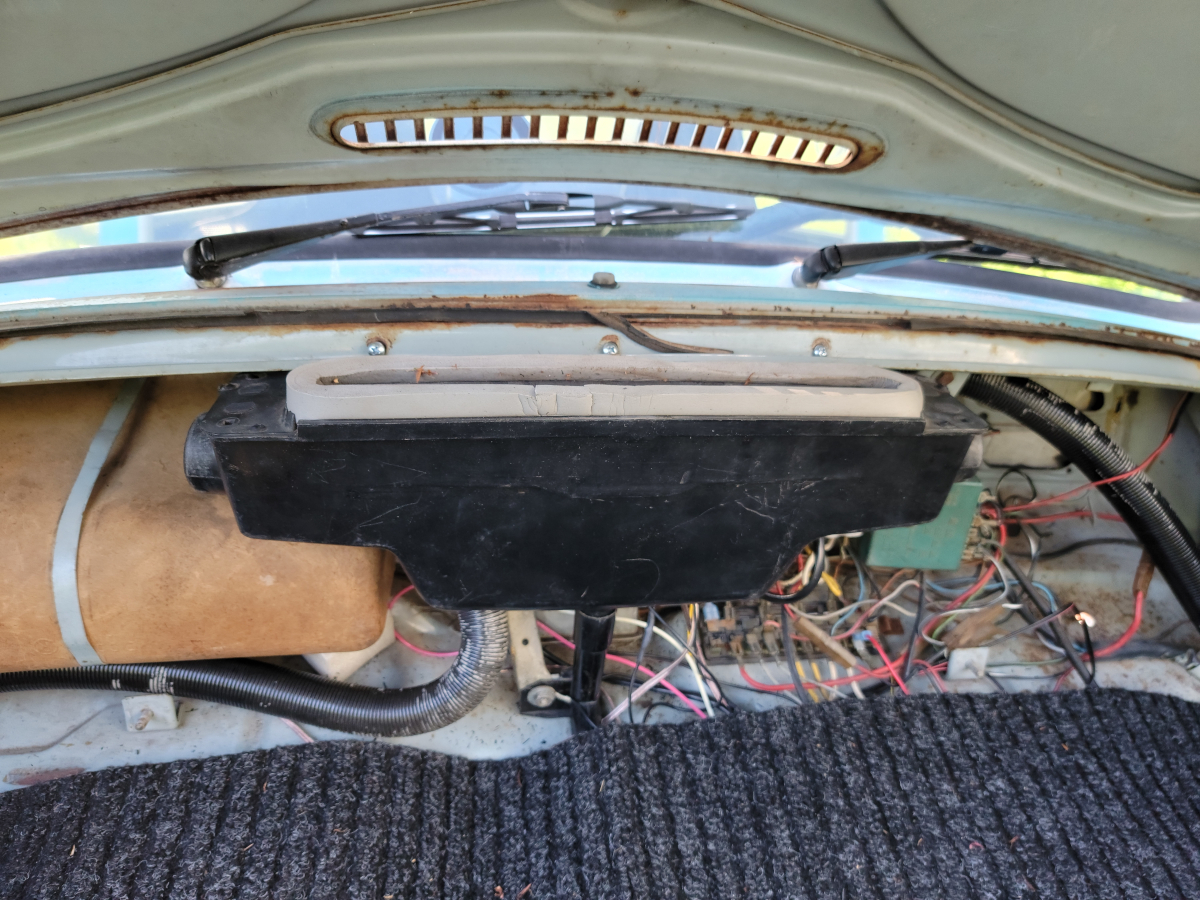 Let's just snap off that rotten little piece of dried gasket material that's dangline down.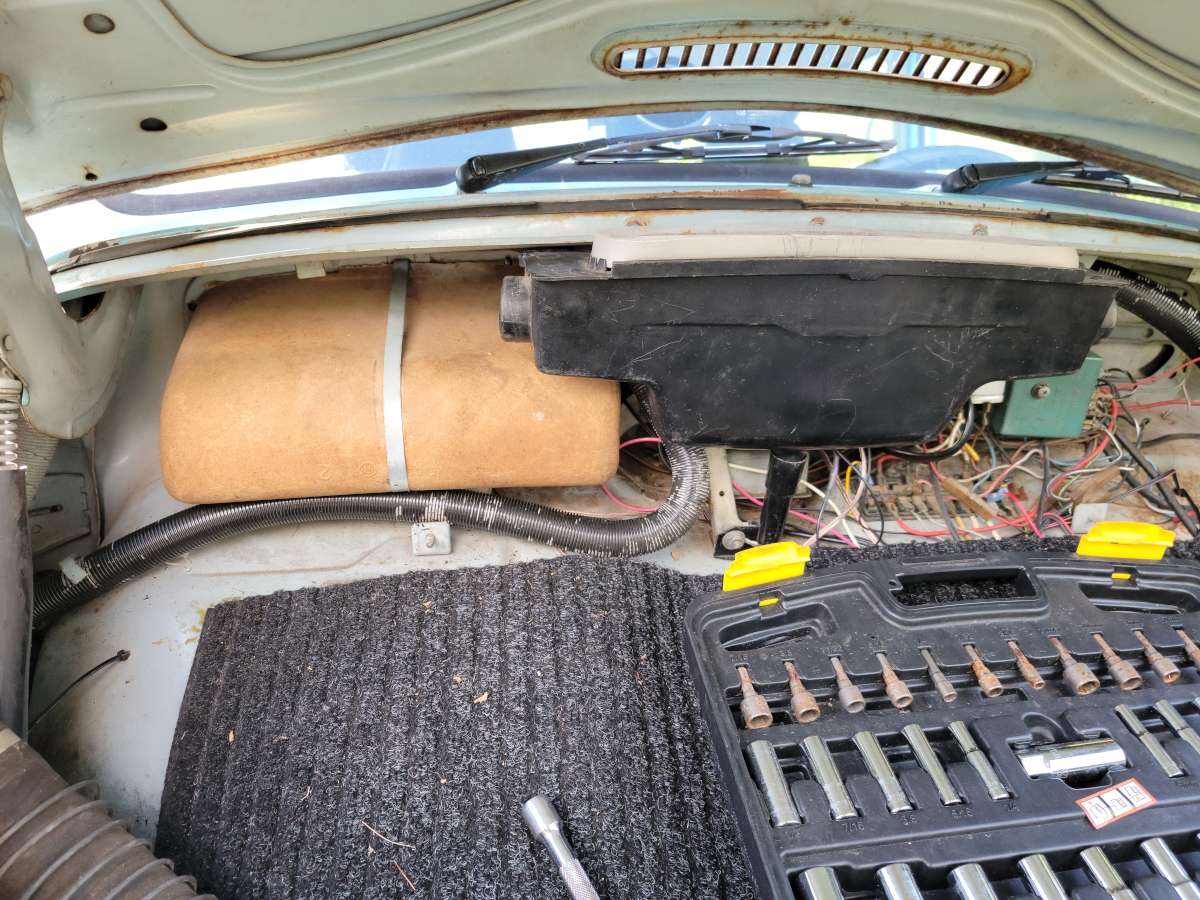 Side vents engaged.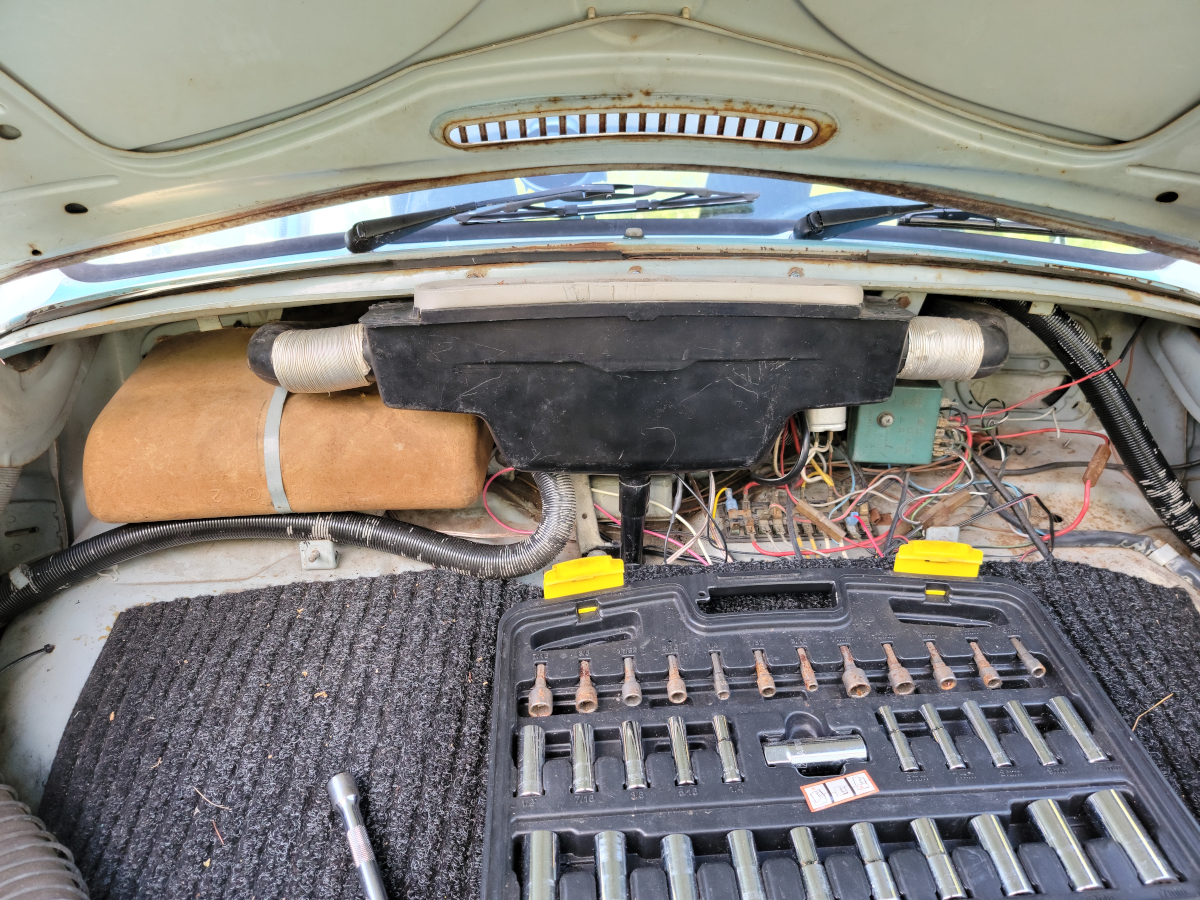 And covered it all up.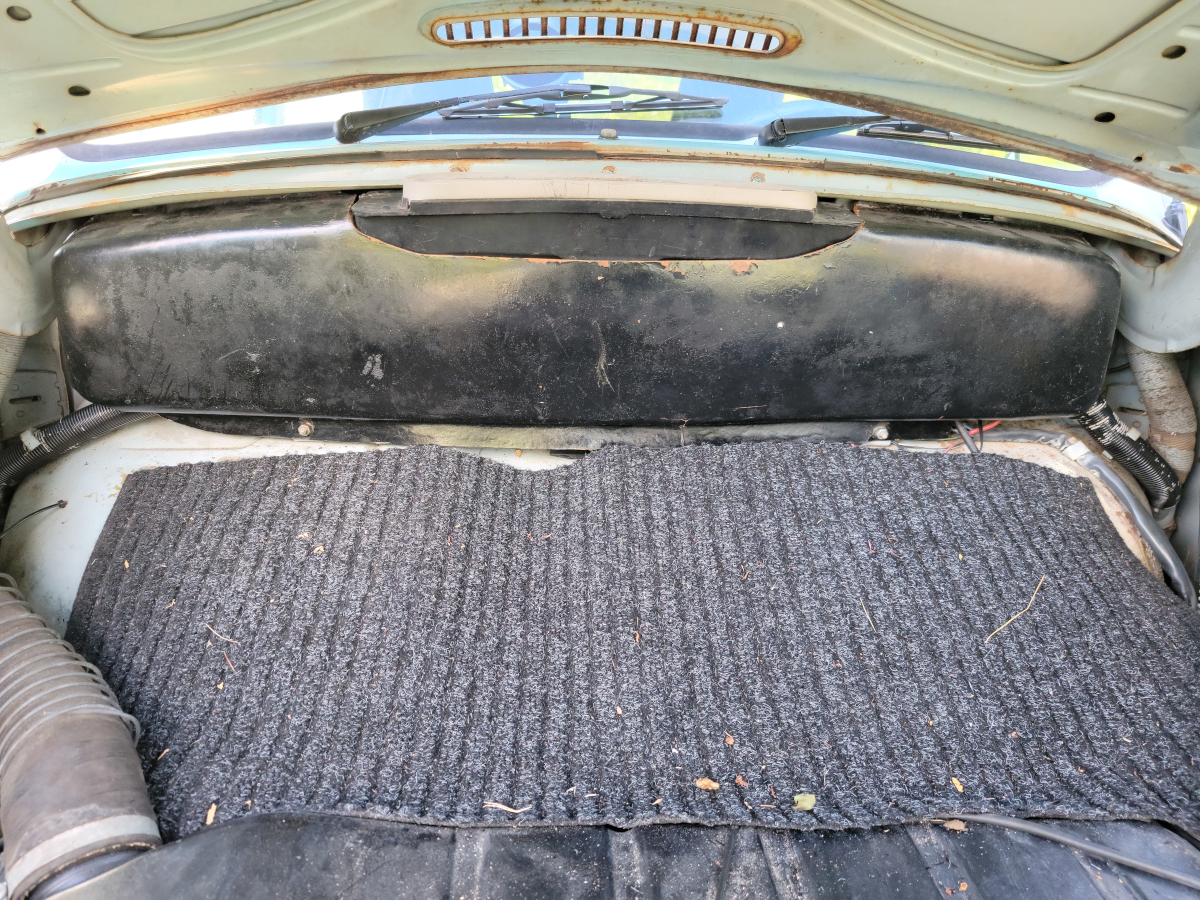 And loaded it all back up.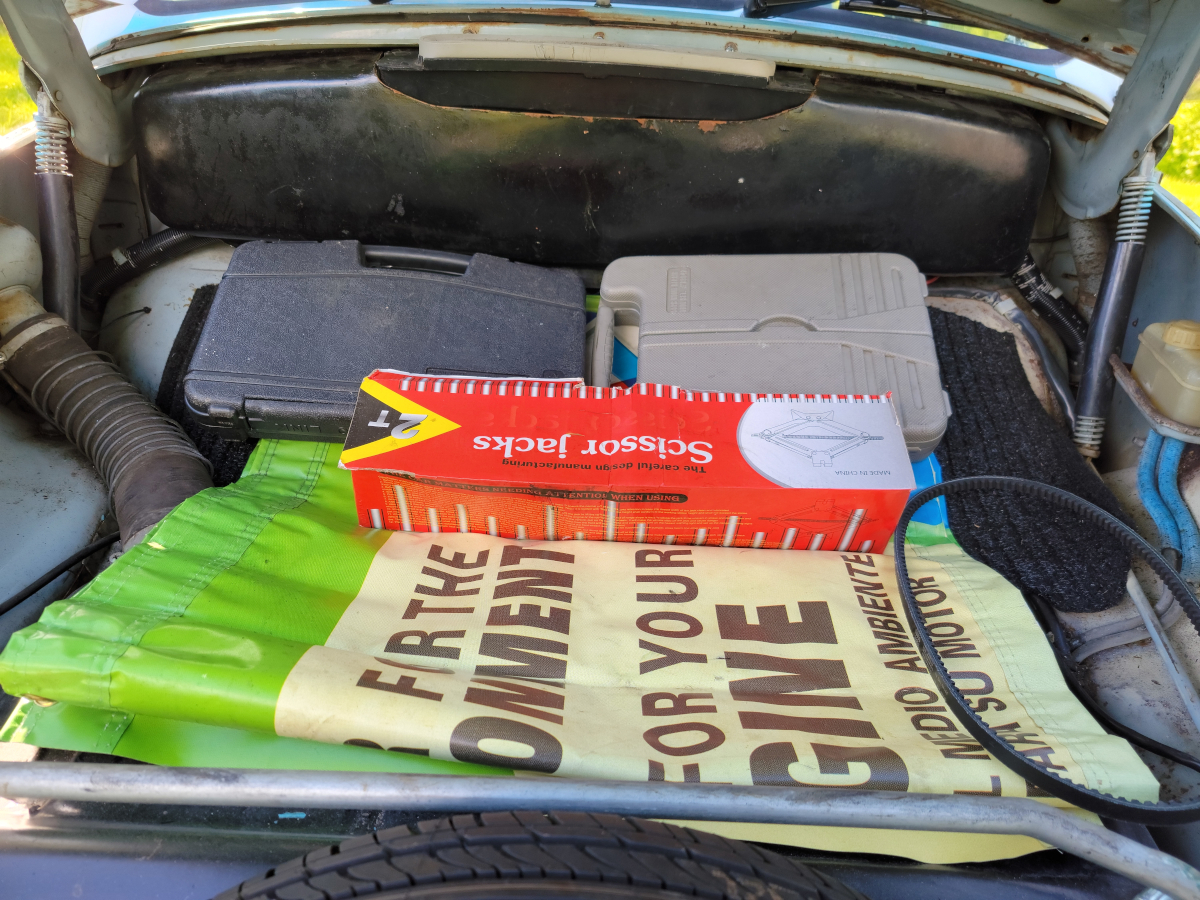 That's enough for today.