I picked up this washing machine drain hose at Lowes (Lowes link) and it fits perfectly without the need for clamps. I cut both ends off, then cut it in half. It's an 8 foot hose, which is way more than I will need, so I can cut each side to fit.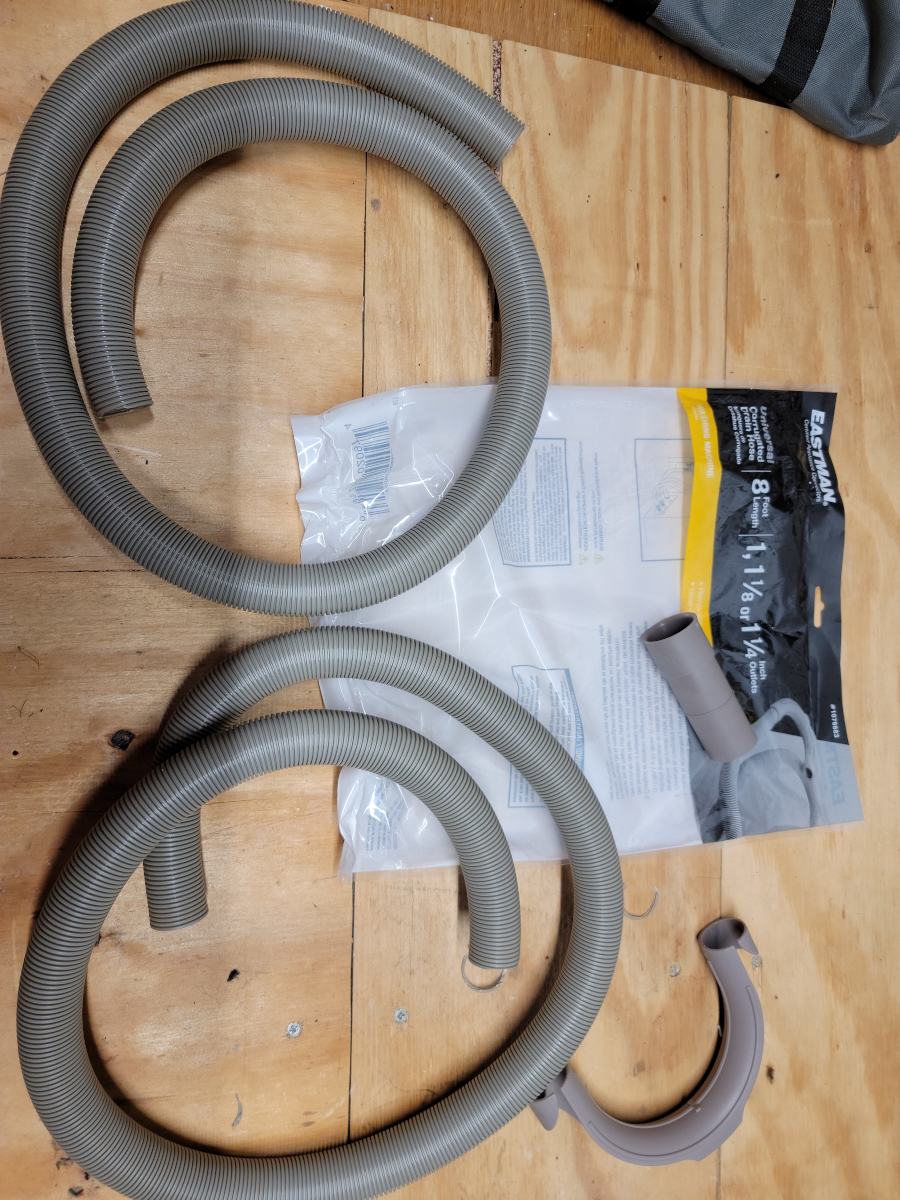 Since Dupli-Color engine enamel has been letting me down lately, I just grabbed this can of generic black primer and gave them a few coats.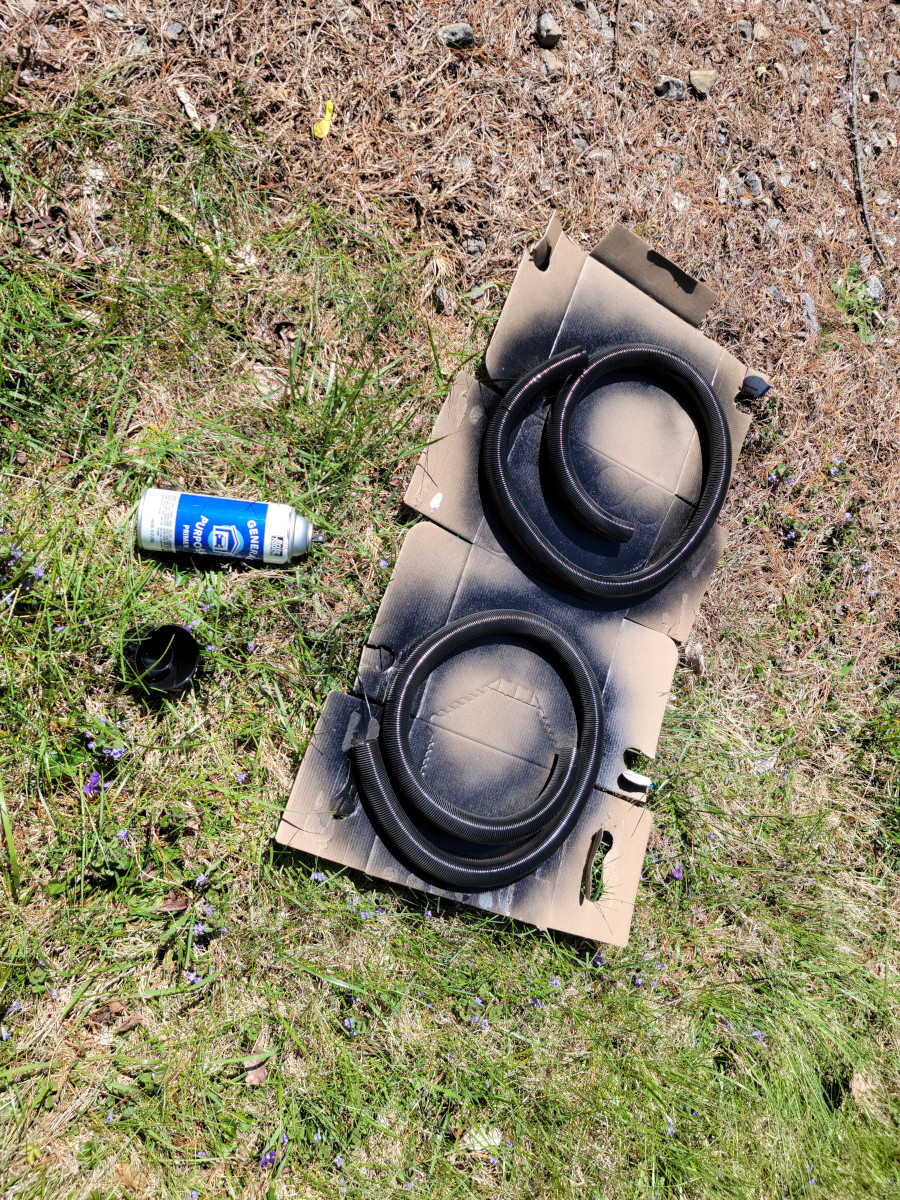 The rubber gasket around the fresh air intake box is really hard and crusty and it's always kind of damp under the bonnet, so maybe this foam window seal will work to bridge the gap.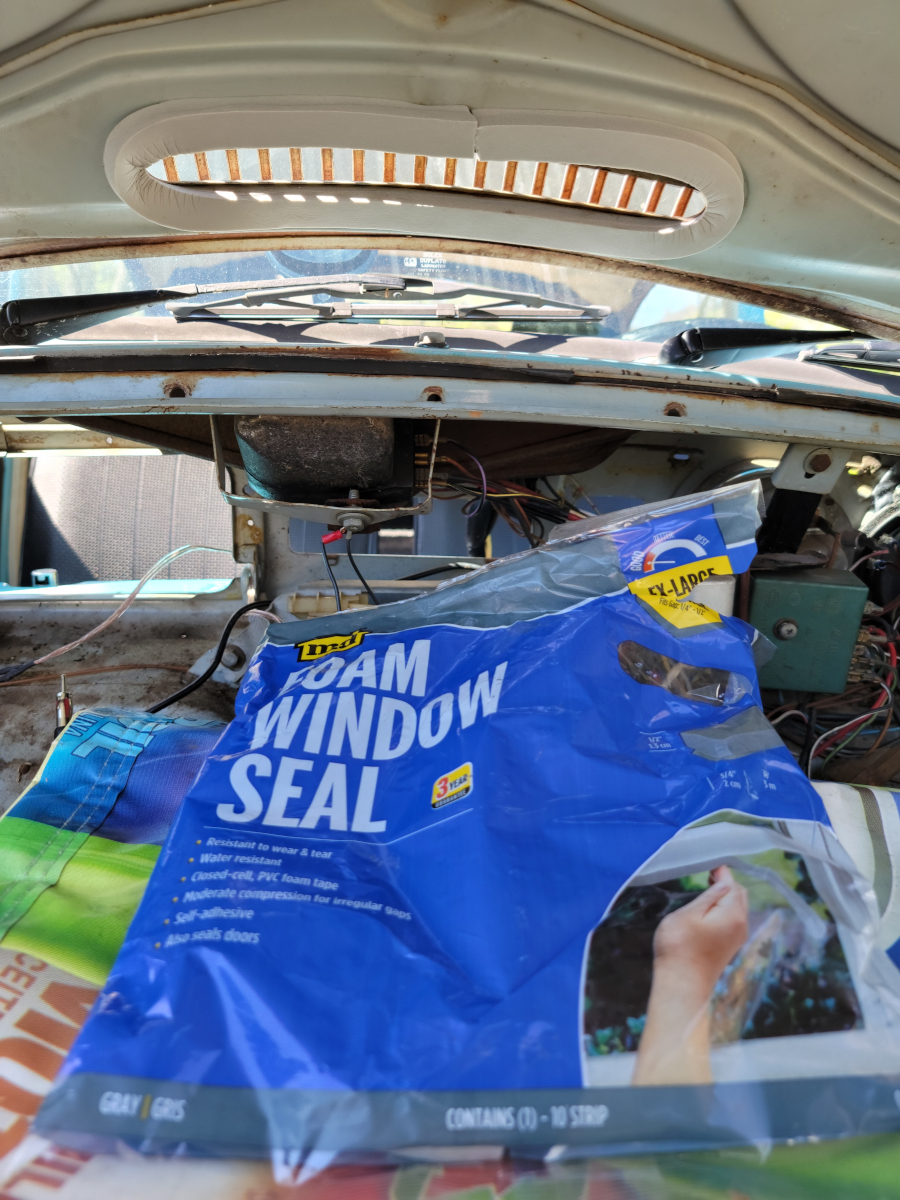 It's a nice thought, but the adhesive always lets go immediately on those things, so I don't have very high hopes.
I pulled the speaker out of the dash. I was wrong before, it's not a Kicker, it's a Dual.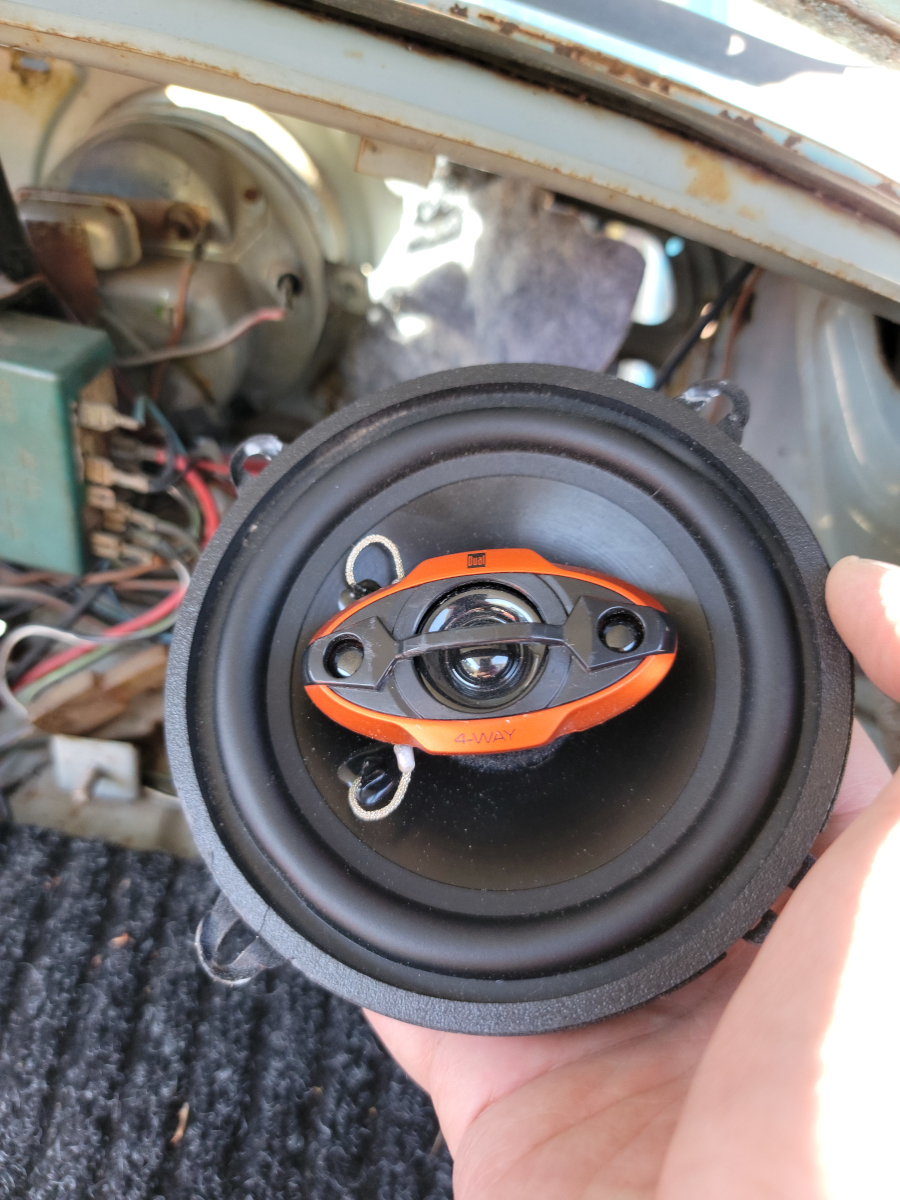 The hoses fit tight as a glove!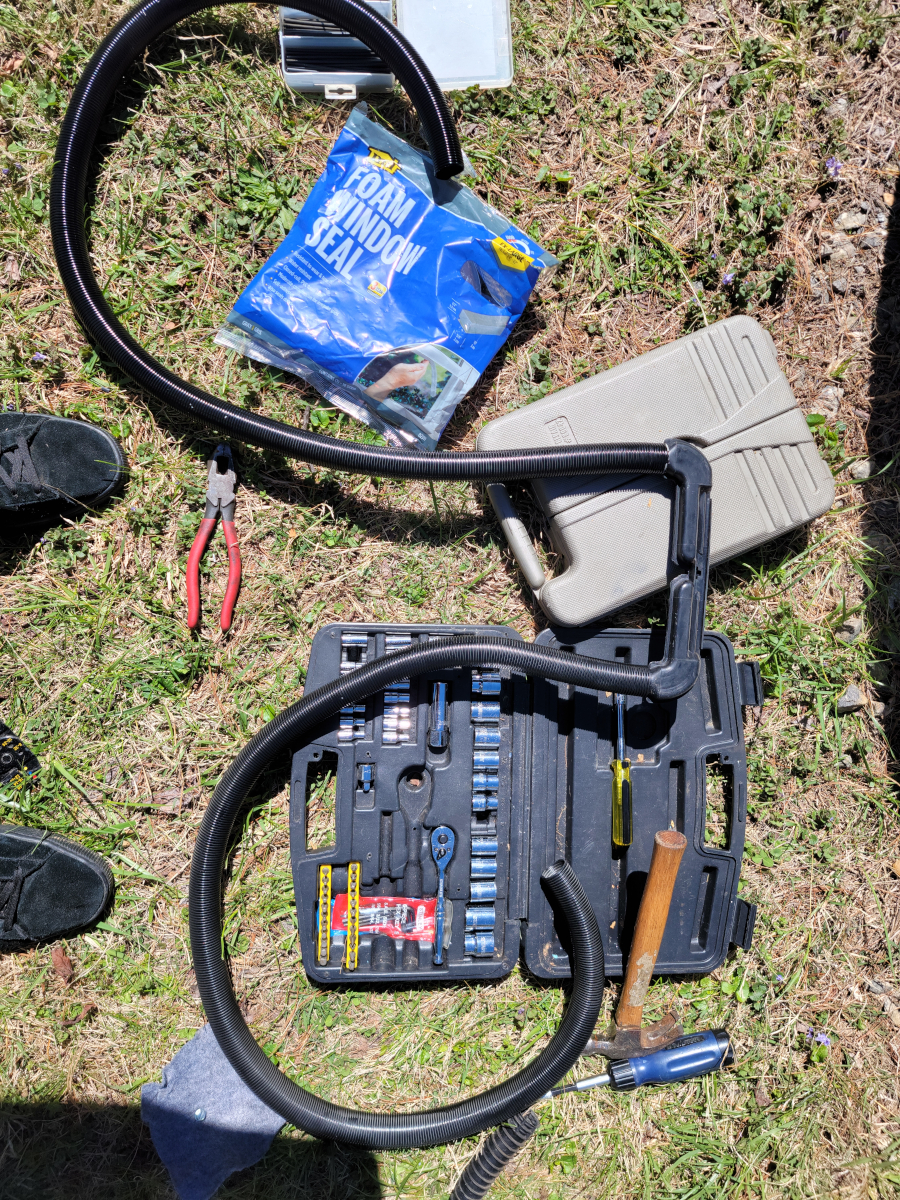 Told ya.