In Part 1, I connected a windshield wiper/washer switch from a Peterbilt truck in my 1968 Beetle and greatly improved functionality by adding intermittent wiper speeds.
When I opened the bonnet, I noticed the new seal I mounted had pulled out of the channel. I fixed that and moved on.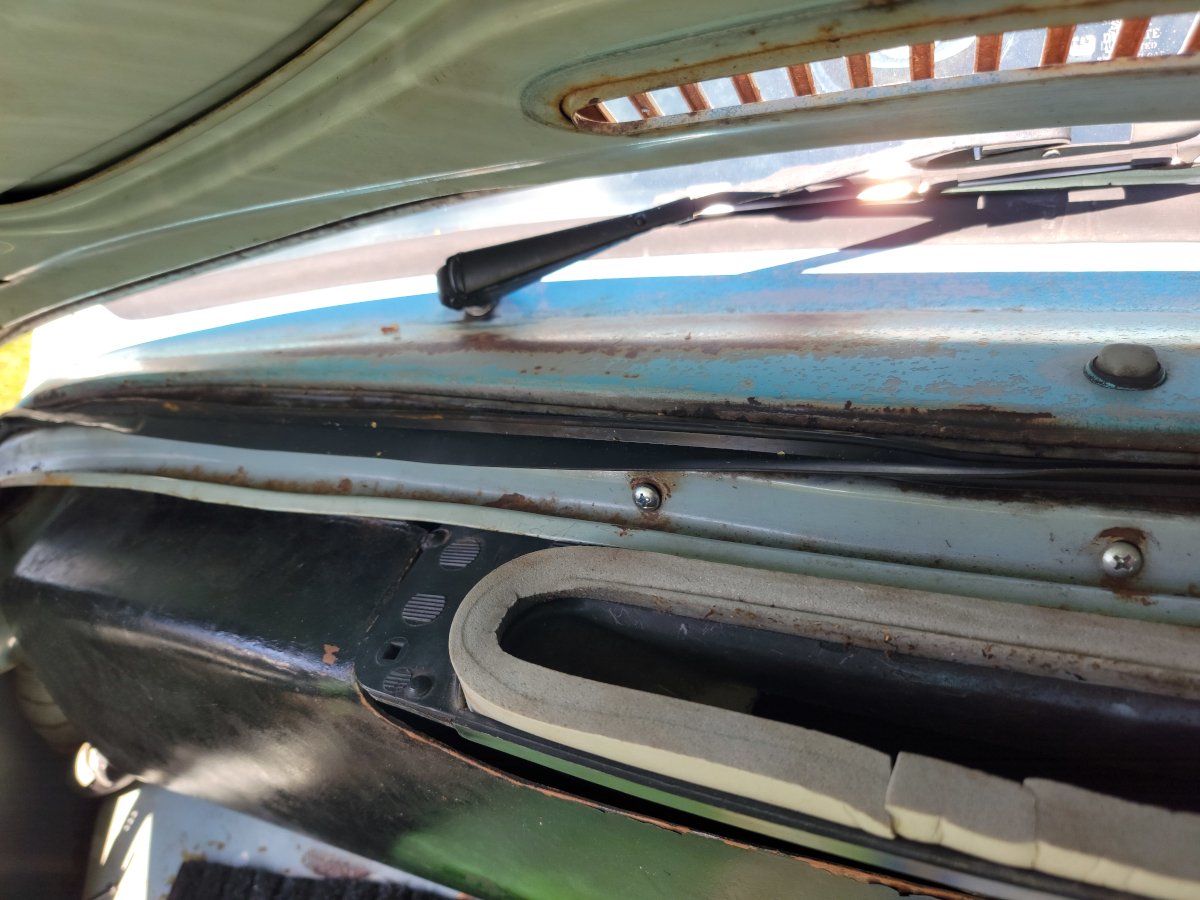 I got the new switch mounted, but the shaft is just a little too short for the knob to mount and push button work properly.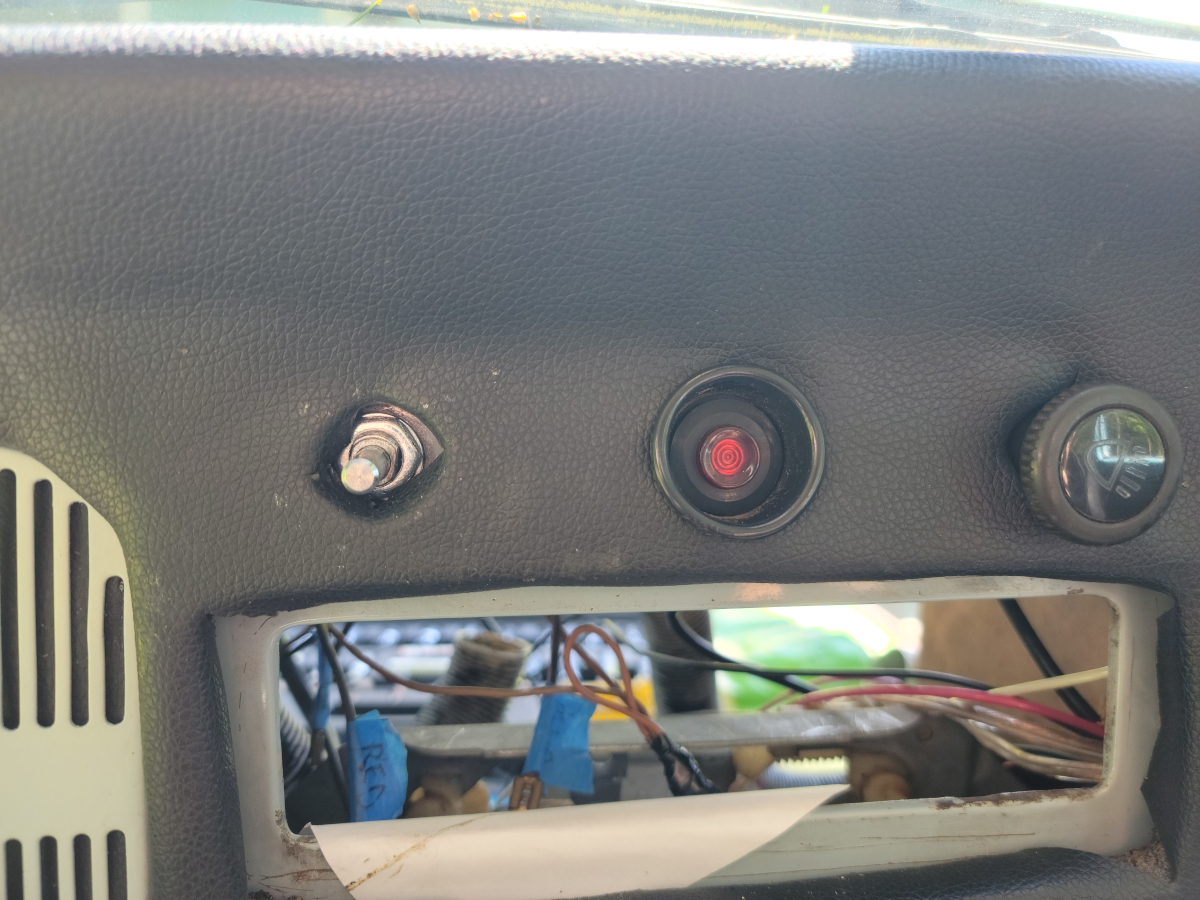 There's a little set screw on the bottom of the knob. I struggled finding a screwdriver that would fit it. I eventually used one that came with a pair of glasses I bought.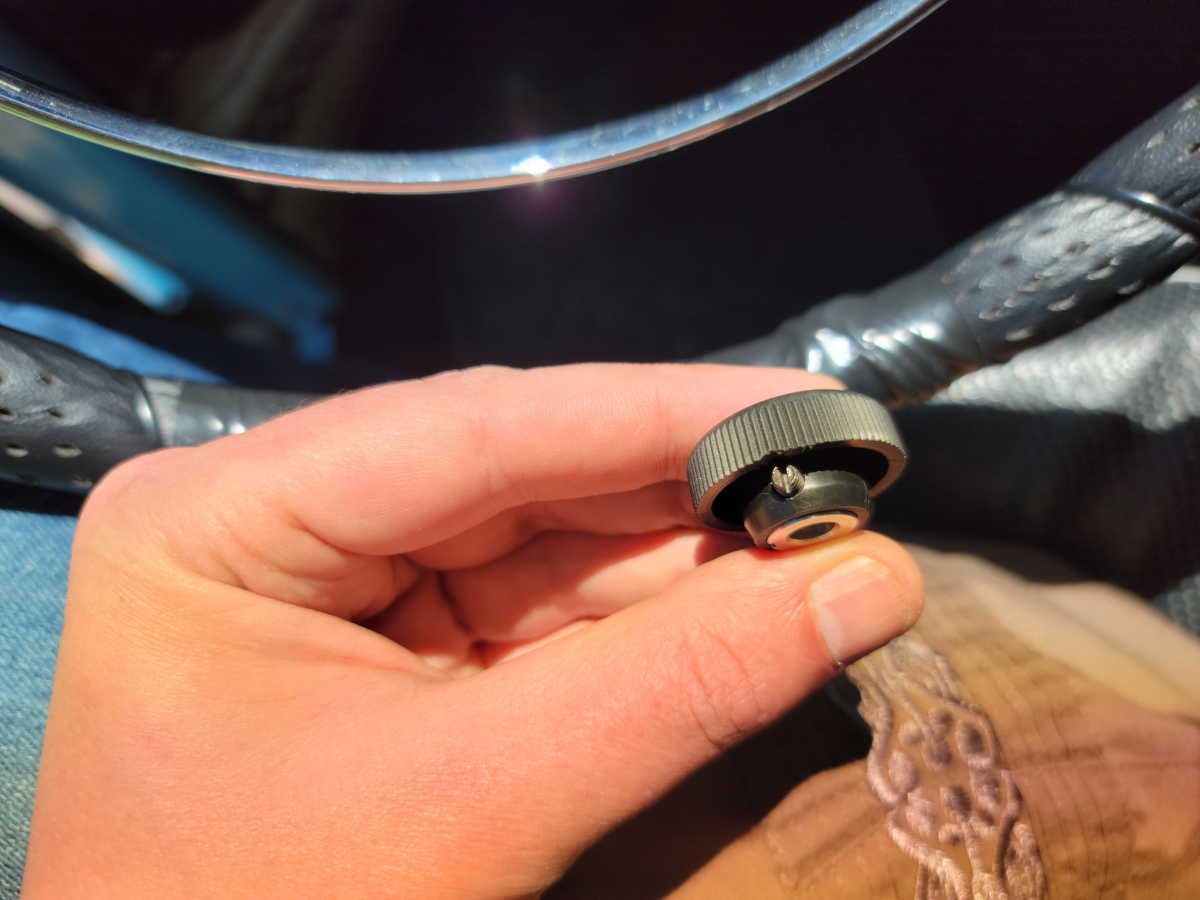 In following with the quality level of other parts I have bought in the last year, the threads on the new switch were toast after test fitting it the first time. The threads are 11 x 1.0. Ask me how I know…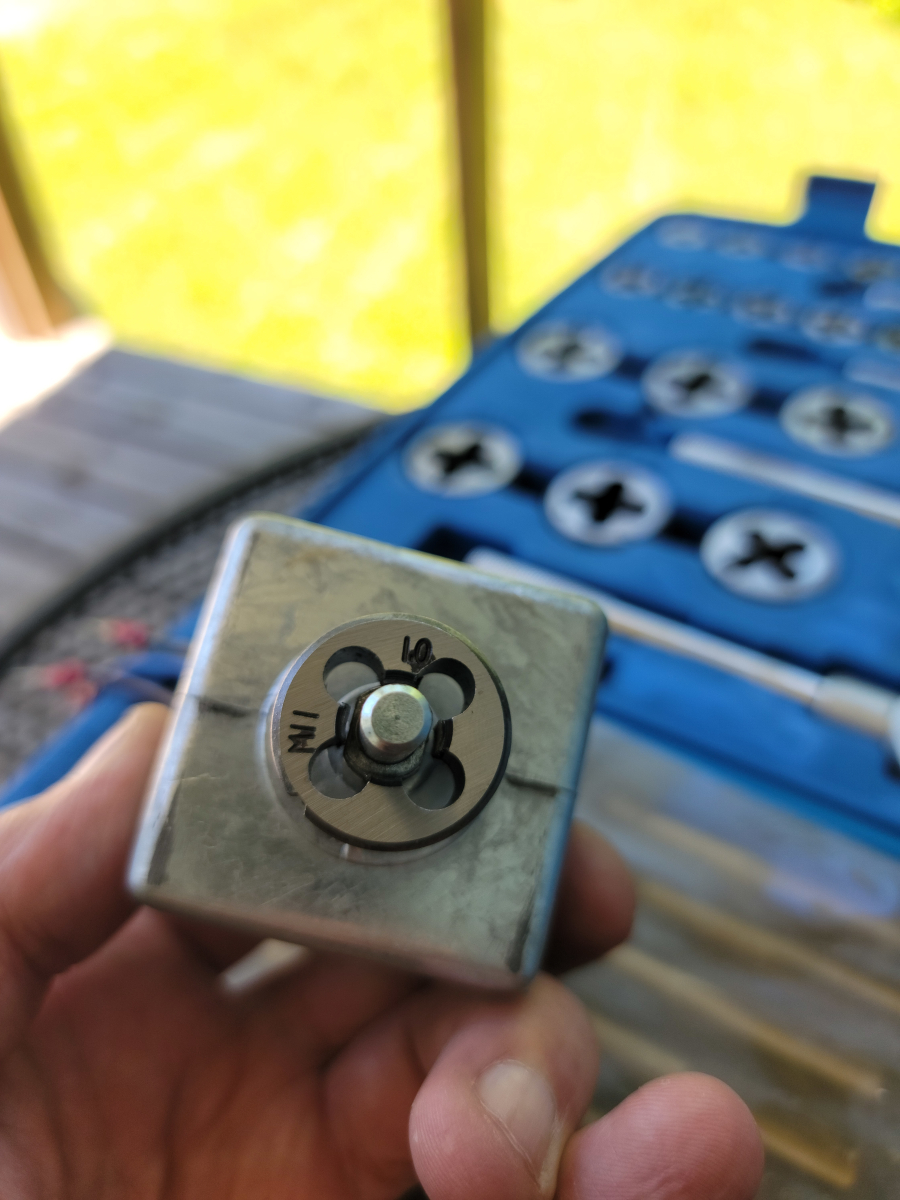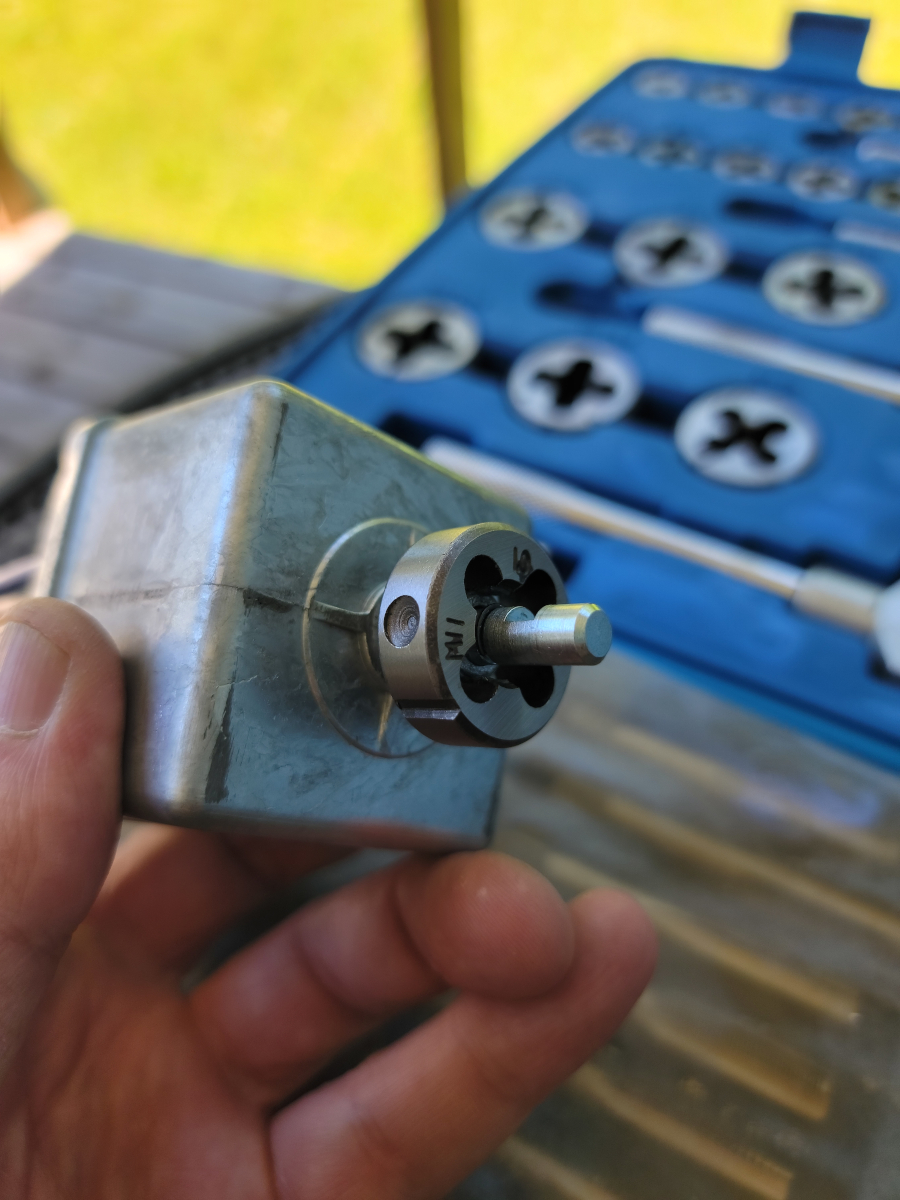 There was a double nut, one on the back side and a washer/nut on the front side. The shaft was almost long enough to work, so I may have gotten away with just removing the back nut, but I decided to file down those cross markings on the face of the switch to gain an extra 1/32″ of an inch or so.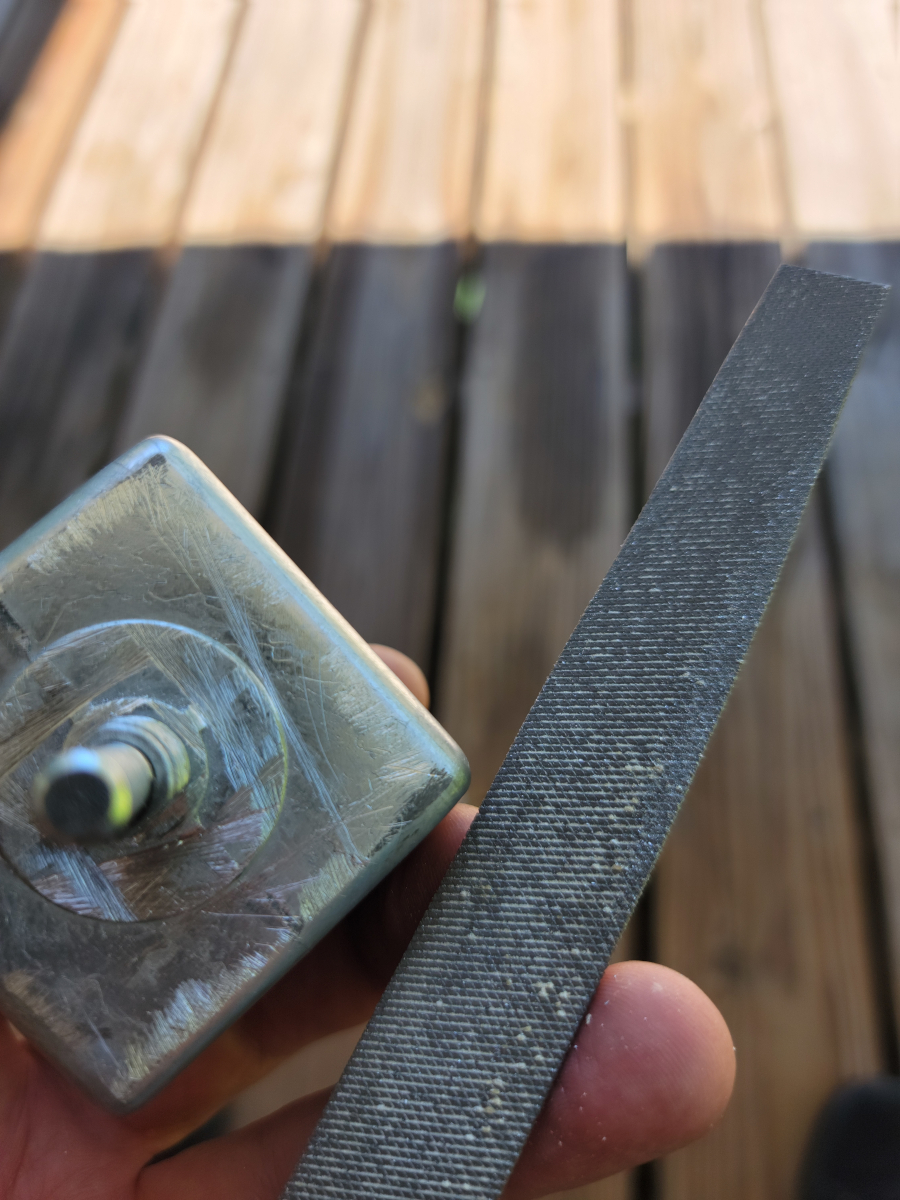 I got that mounted and the switch was physically functional, so mission accomplished. Next, I moved on to mounting the washer tank. There's no flat surface in there, since the original tank sat in a cubby hole behind the spare tire. The metal return line for the gas tank has solid body brackets in place and I was able to assemble an array of zip ties (seven of them, to be exact) and got the tank mounted.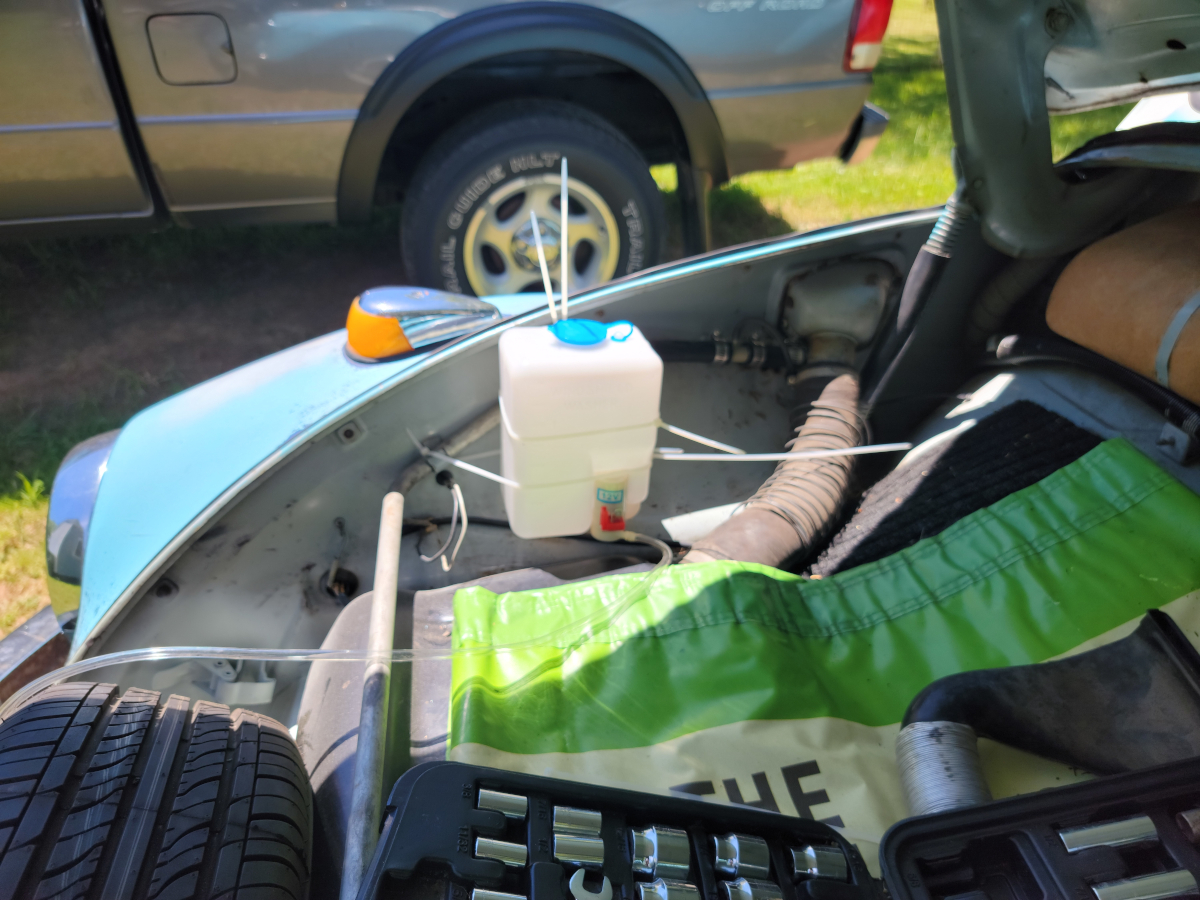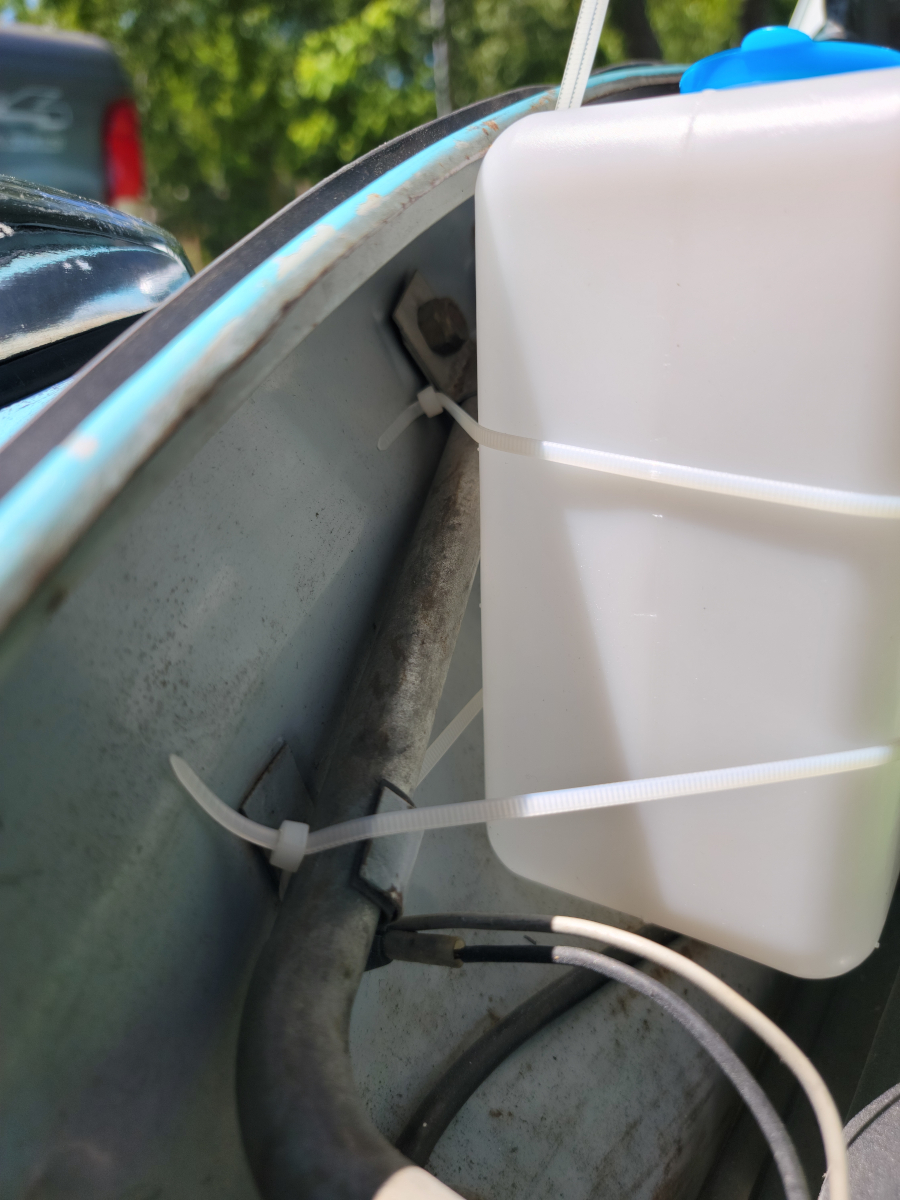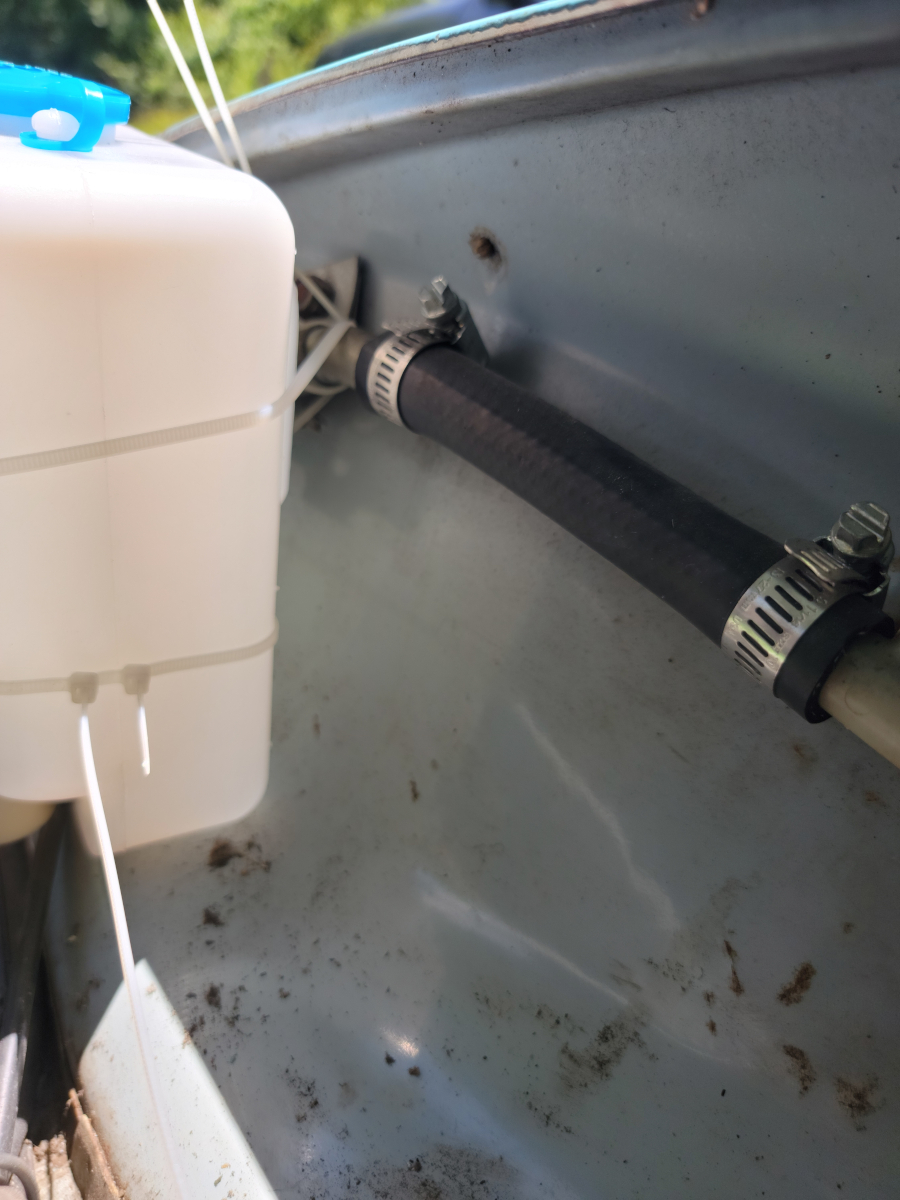 And now for the last two wires, running power from the push button on the switch to the fluid pump in the tank and a ground. The original switch was grounded on its face to the dash metal, so there was no specific ground wire.
On the end of the blue (blue?) ground wire on the pump, I added some green wire (green?) and attached a female spade connector for the ground wire on the new switch, a forked adapter to attach to the body ground. On the power line, I added an inline fuse holder with a 10 amp fuse.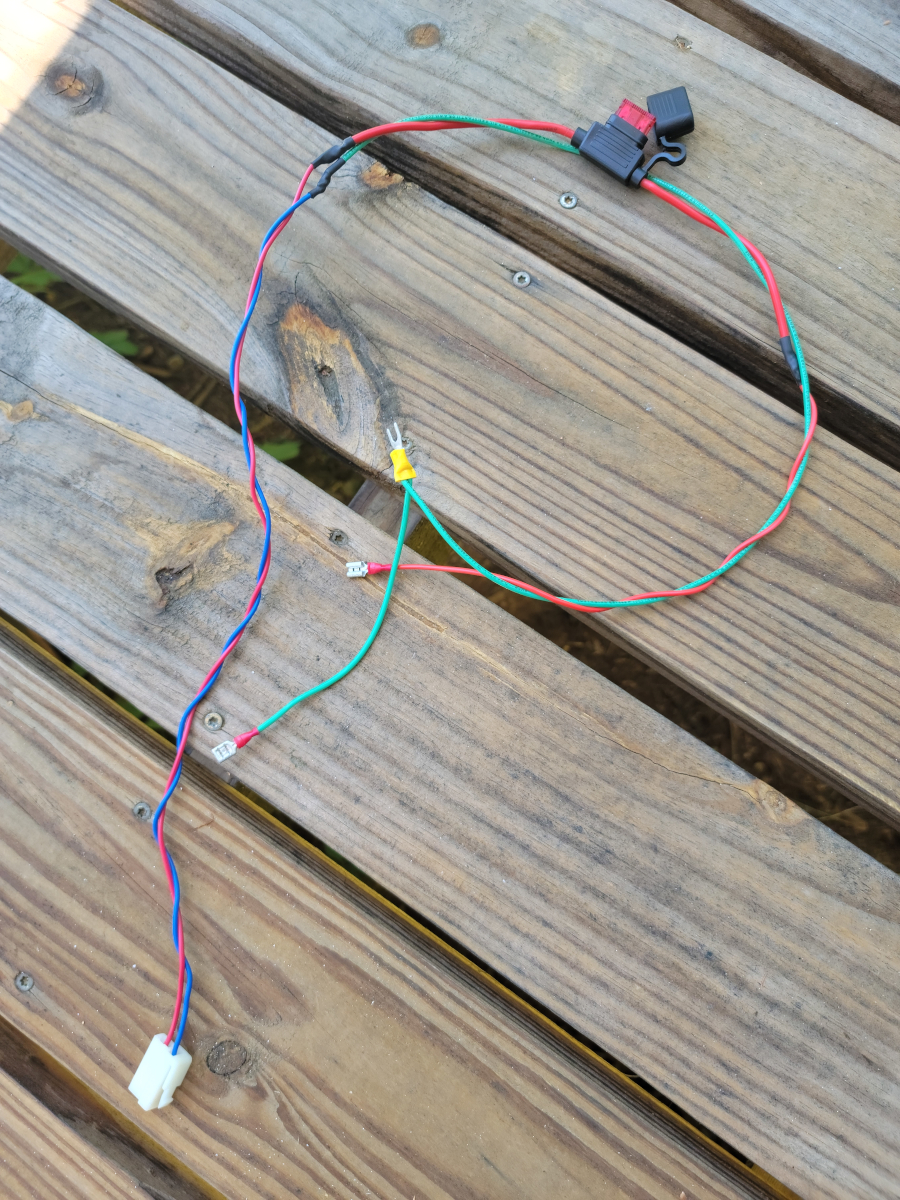 Once that was connected and routed around the front trunk, I added a little washer fluid and tried it out.
As you can see, either the original nozzles are missing from the spray head or it was just that way by design. In either case, it's kind of a gusher. The tank/pump came with two spray heads, so I mounted one of them.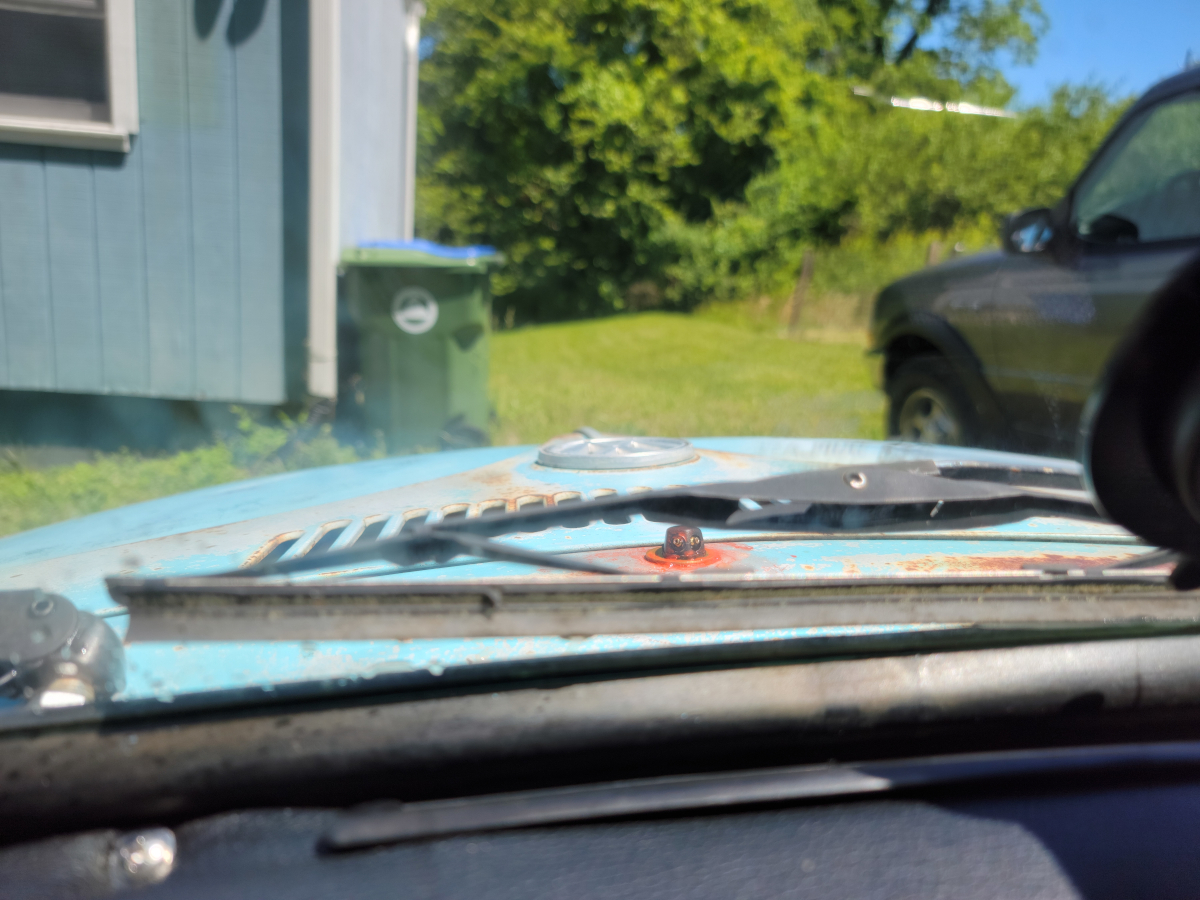 And then buttoned everything back up. Success.