Back out in the car, it's time to mount this monstrosity and try to put the end result into perspective. It's hard to tell how it looks when it's on its own. You need to see it in context. So, off we go.
First, I mounted those long bolts in the corners.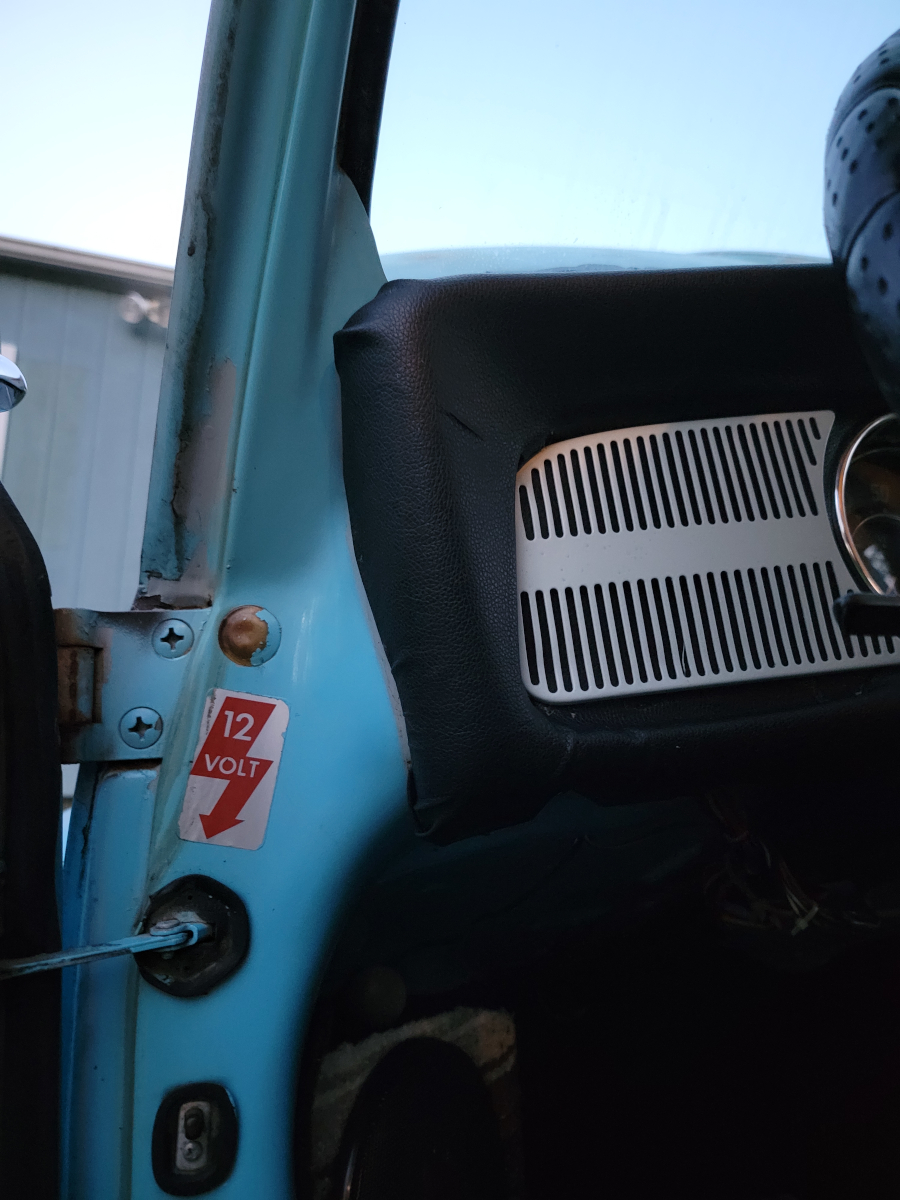 I put all of the knobs and ash tray back in place.
Some of the knobs didn't fit properly through the new holes with the additional vinyl pushed down through.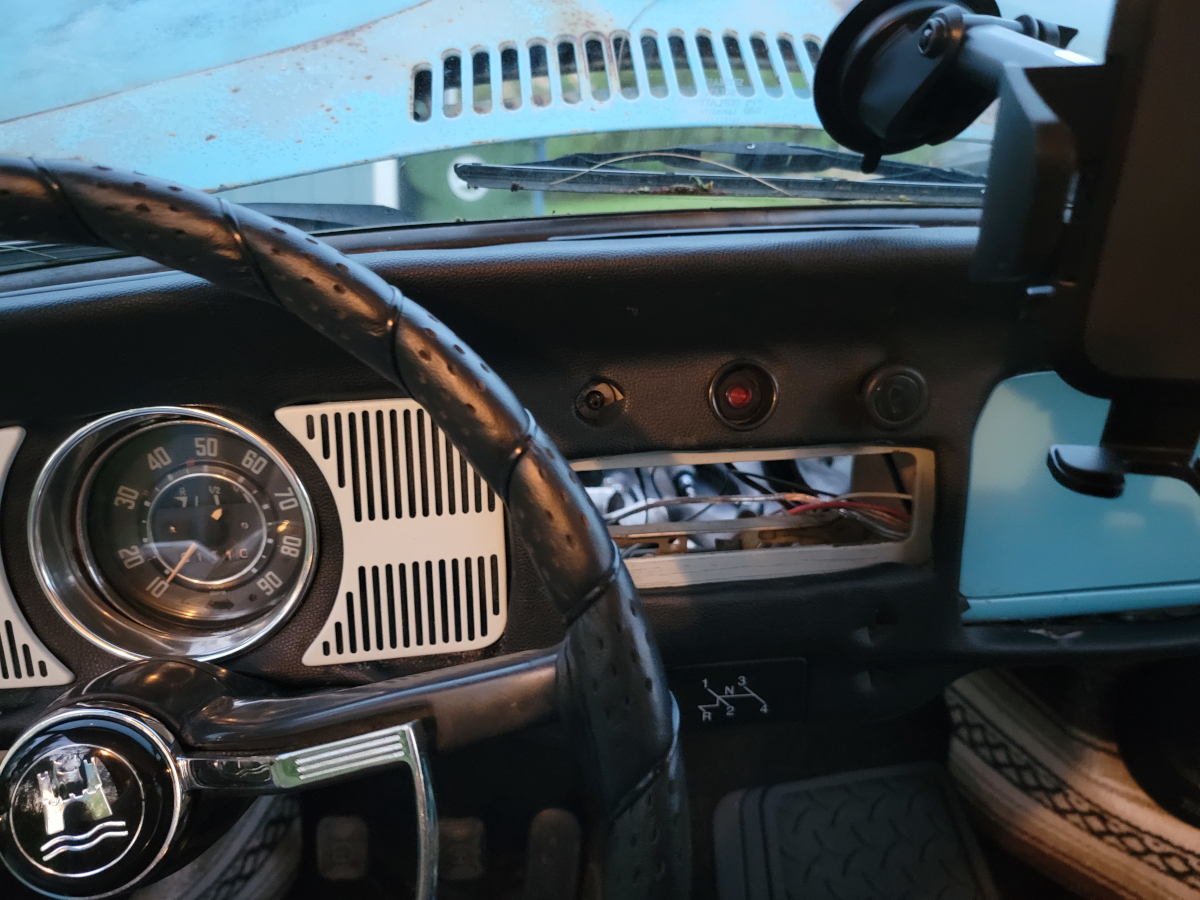 I mounted the grab handle and soon realized some of the cuts I had made in the vinyl below the glove box were too close. That's a job for another day.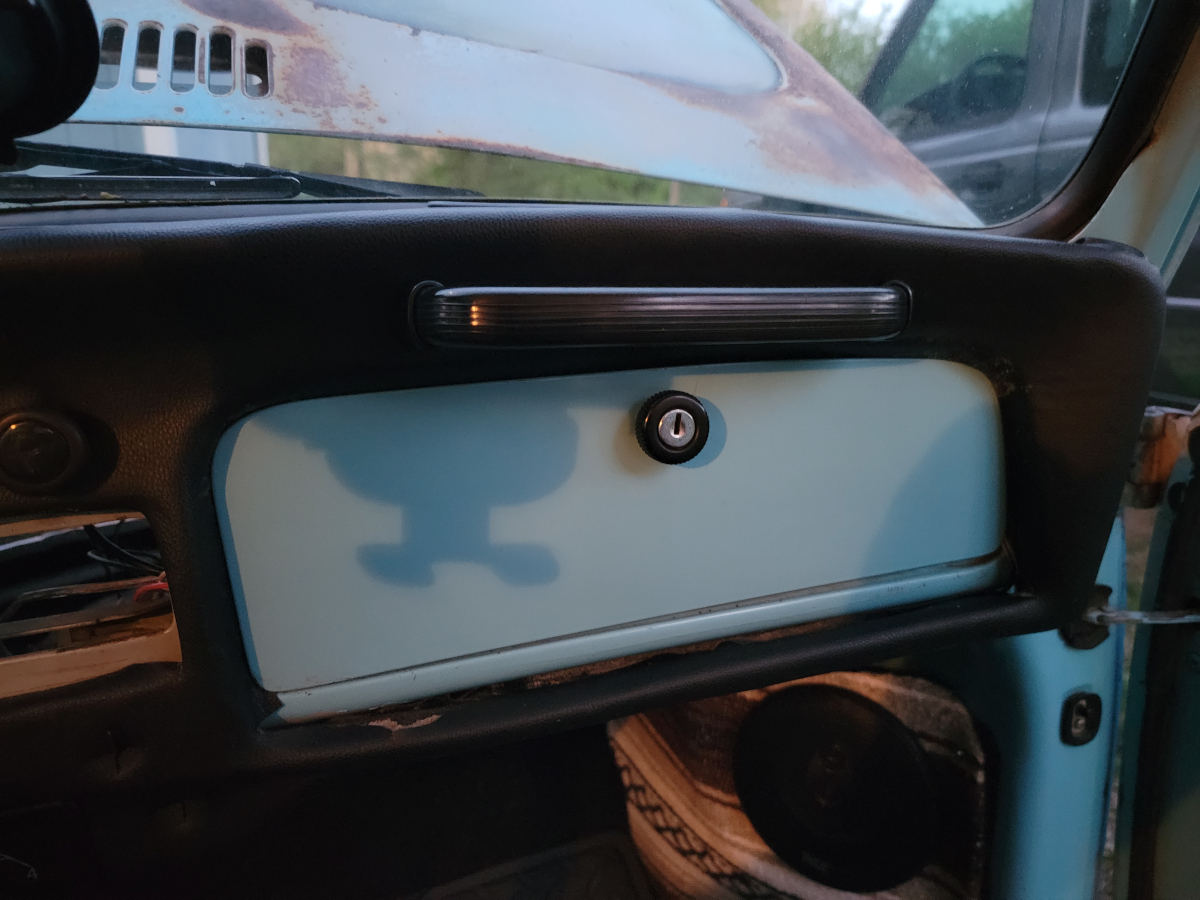 My goal has always been not to have visible patches, where I had to add vinyl after the fact, but that looks really bad. It's a job for another day.
I don't remember the ash tray being difficult to open before, but it's really stiff. Like really stiff. The dash pad and extra layer of vinyl aren't making contact with it, it's just super tight.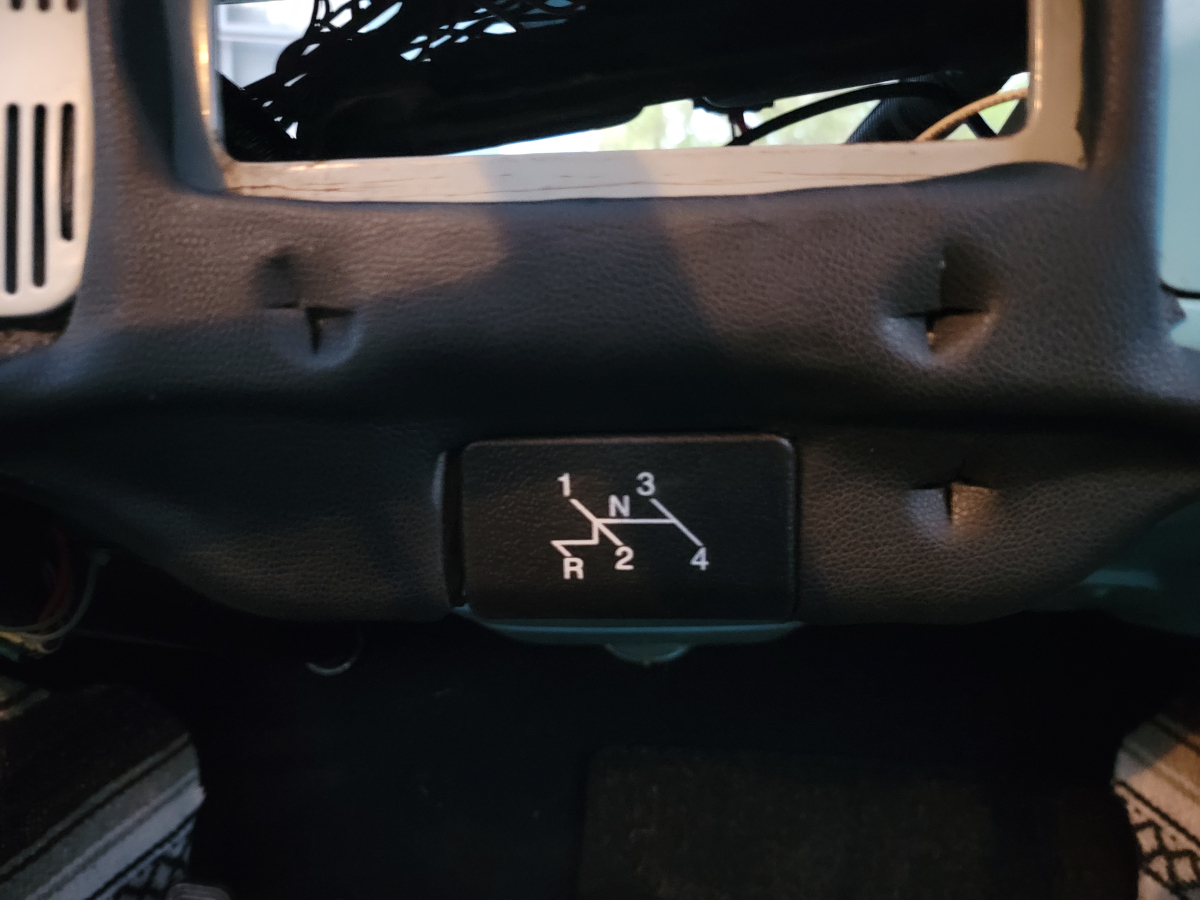 I had stopped at Lowe's earlier today and bought some new stainless sheet metal screws and washers. All of those that I removed from the dash pad before were mismatched, some were flat head, some were Phillips, some were shorter and longer.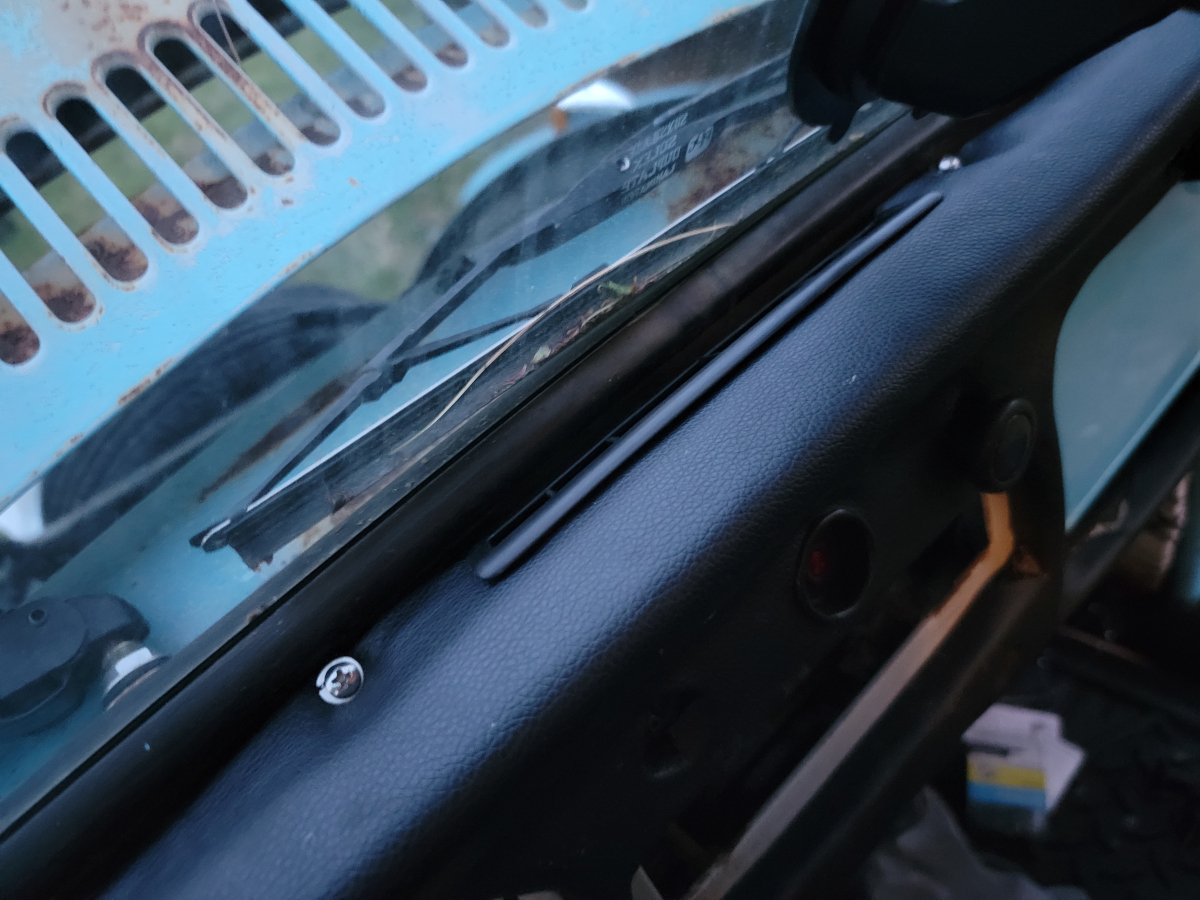 The screw holes along the bottom weren't lining up properly as I tried to screw them in and I was quickly losing light, so we'll call it a day and call that a job for another day.