Both rear fenders have cracks from old damage.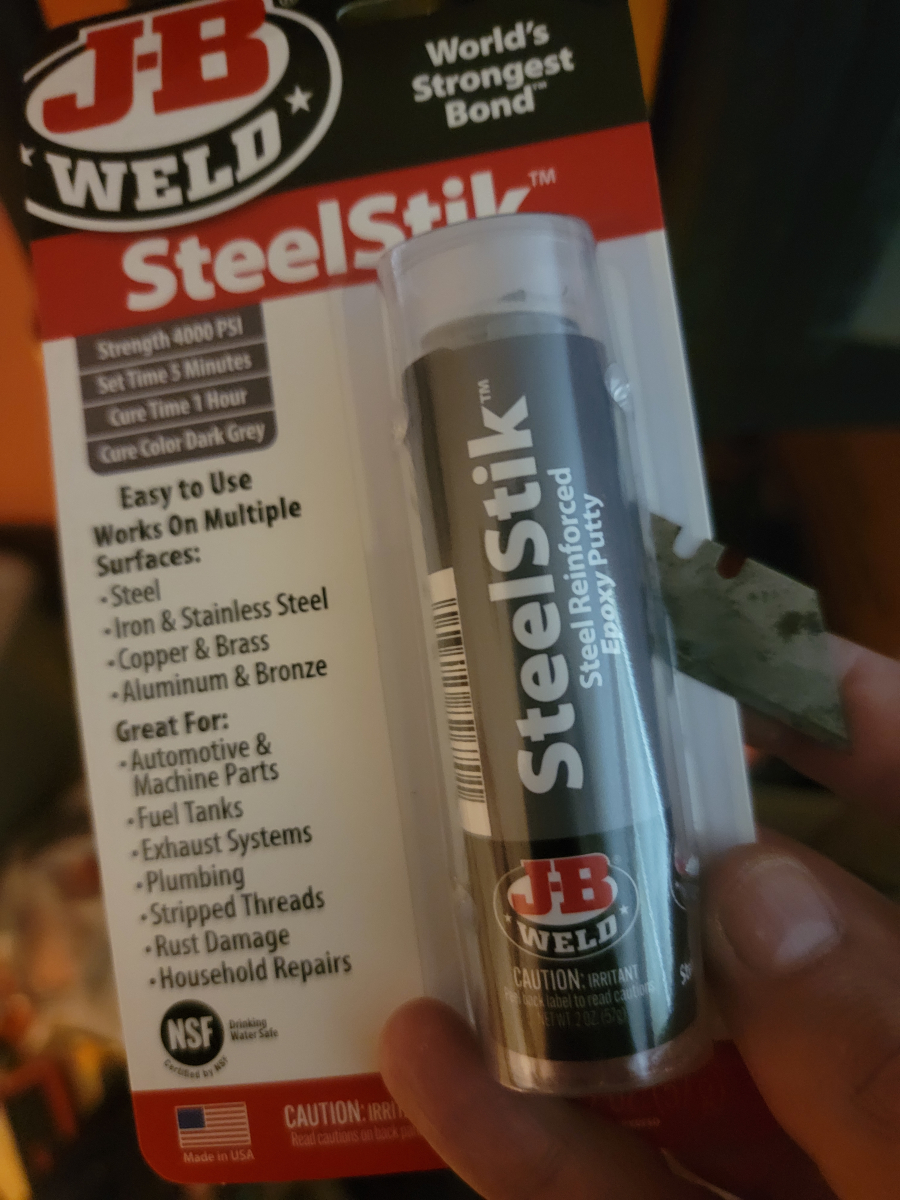 I bought a tube of JB Weld SteelStik (Amazon link), which is steel reinforced epoxy putty. When dried, it is hard enough to drill and tap, so I figured it would work well to reinforce the back side of the fenders, behind the cracks.
I had a can of bean dip from the previous Sunday's football watching festivities. I cut patches out of the ribbed aluminum can with tin snips, covered them with epoxy putty, and sandwiched them on the back side of the fenders.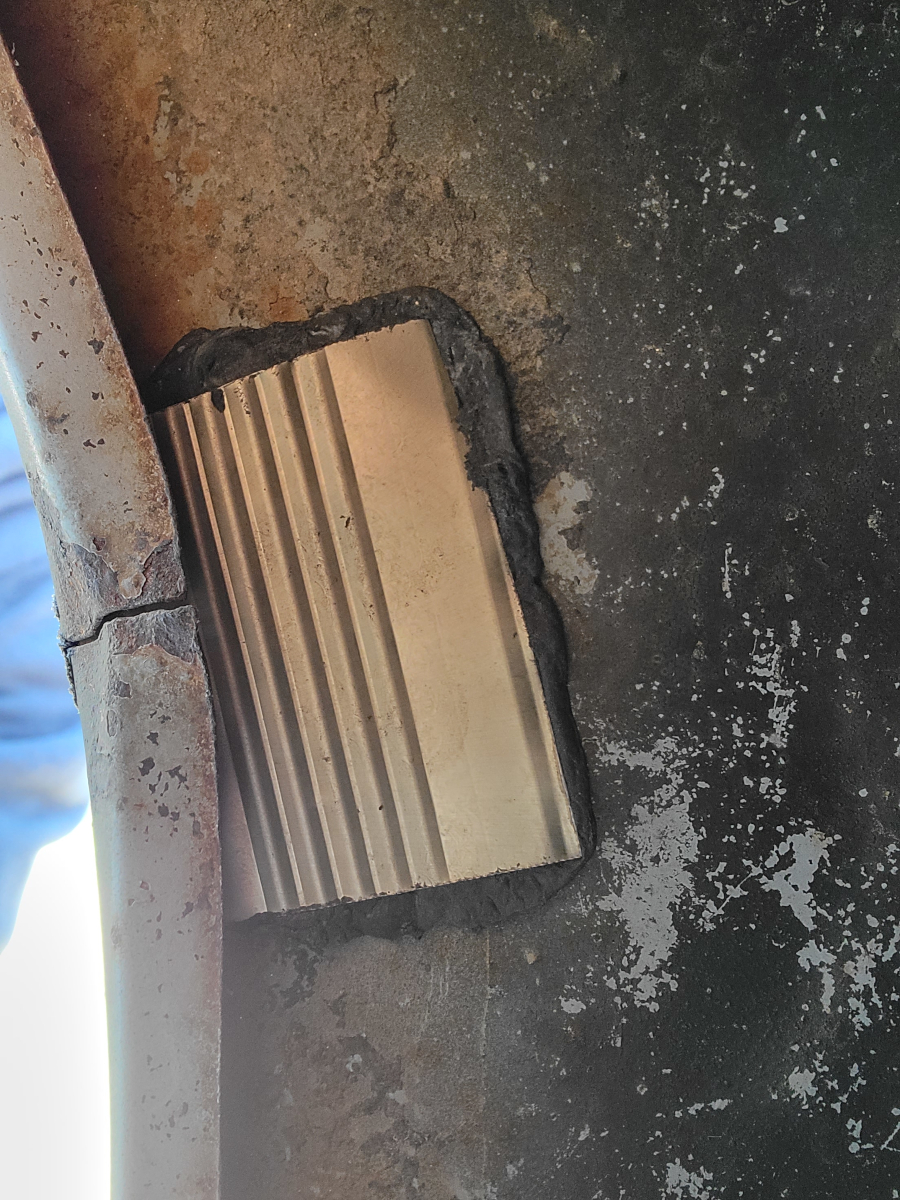 The picture on the left is the driver's side fender. The crack there is very thin, a clean break, but wraps all the way around the lip. The one on the right is the passenger's side. The crack there is much worse – not even really a crack. It's very old damage, below the bumper, with flaps of deeply rusted metal. I bent everything back in shape as well as I could, to get a flat surface for the patch.
After the epoxy set up, the fenders are now solid and the cracks don't flex. So, that was a success. At least in the short term. We'll see after some weather cycles if that epoxy holds up.
On that driver's side fender there were old, bad repairs and it looked nasty. I sanded around the area, then rust treated, primed, and painted.