Monday, January 14, 2019
---
I've been looking for inspiration for a folded cardboard bottle carrier. I have lots of saved six pack carriers, but the 500ml (16.9oz) bottles I love so much are a larger diameter and don't fit.
WELL. Peep this.
https://www.behance.net/gallery/15714195/Kein-Beer-Package-Design
I've got a lotsa boxes. Here's a rough draft. Works great already.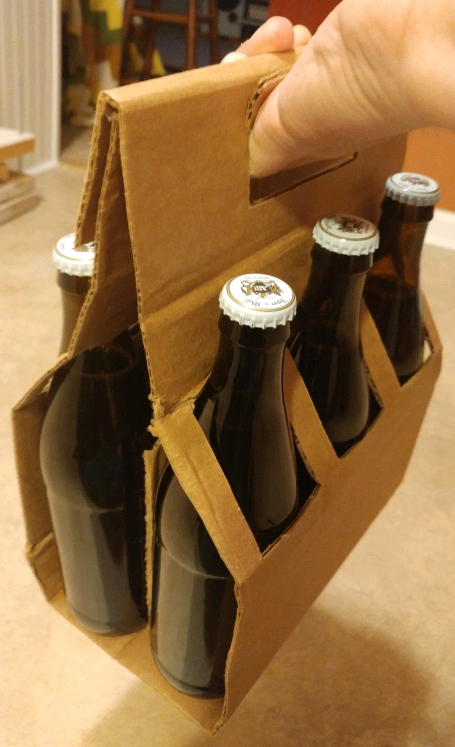 ---